PENINSULA LEAGUE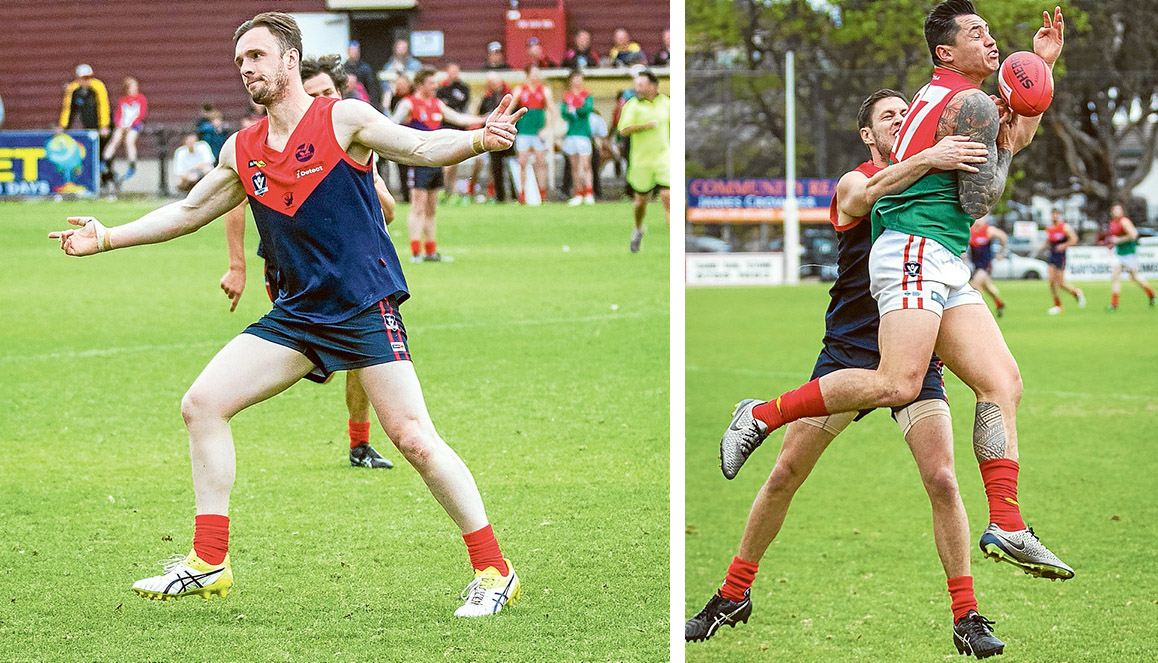 MT ELIZA will play Frankston YCW in the 2016 Peninsula Division Grand Final after thrashing Pines in Sunday's Preliminary Final at Frankston Park.
The Redlegs had a staggering 40 scoring shots to 11 for the match and recorded an 18.22 (130) to 6.5 (41) victory.
All the damage was done in the first quarter for Pines, the favourites booting six first quarter goals to lead by 45 points at the first break.
Jordan Capkin was again sensational for the Redlegs, booting four first quarter goals. Justin Van Unen was reasonably well held but still managed to finish with three goals.
The difference between the sides was unquestionably leg speed. When the ball hit the deck, the Redlegs made its opponent look as though they were running on the spot.
Ben Landry and Rohan Heasley dominated through the middle of the ground, along with Jimmy Clayton while Karl Lobardozzi and Sam Gill provided enormous drive.
Jay Neratzoglou and Jimmy Anwyl both had tough tasks on the rotating Pines key forwards and did outstanding jobs.
In attack, Mt Eliza had movement everywhere.
While Capkin and Van Unen were the key targets, Robbie Turnbull shone. Turnball booted a couple of goals in the third quarter but had a hand in many others. He is an outstanding talent.
Young ruckman Matt Lillie was the best big man on the ground, providing first use and even moved forward to kick a couple of majors.
Matty Davis is an important player for the Redlegs and his return to the team made a significant difference to the Redlegs' structures and versatility.
Unfortunately for the winners, Darren Booth reinjured himself at training during the week in his bid to prove his fitness.
Brodie Shaw went toe to toe with Pines' Luke Holdcroft a couple of times but had the last laugh when he nailed a goal in the final quarter.
Pines didn't have too many winners. Even the Pines' runner was yellow carded in the opening quarter.
Guy Hendry worked hard in the forward half of the ground, Brad Kiely was outstanding and Tim Bongetti worked tirelessly whether in the ruck or in the forward half. Adam Maling also did a good job on Van Unen.
The Grand Final should be a ripper.
Mt Eliza and Frankston YCW booted 18 goals each in the second semi-final two weeks ago and the lead changed hands four times in the last quarter. YC led by as much as six goals early in the second quarter.
The Stonecats are deserved favourites while Mt Eliza is looking strong going into the grand final this Sunday at Frankston Park.
The Redlegs simply must get into the game early. If they get blown away again, they can't win it.