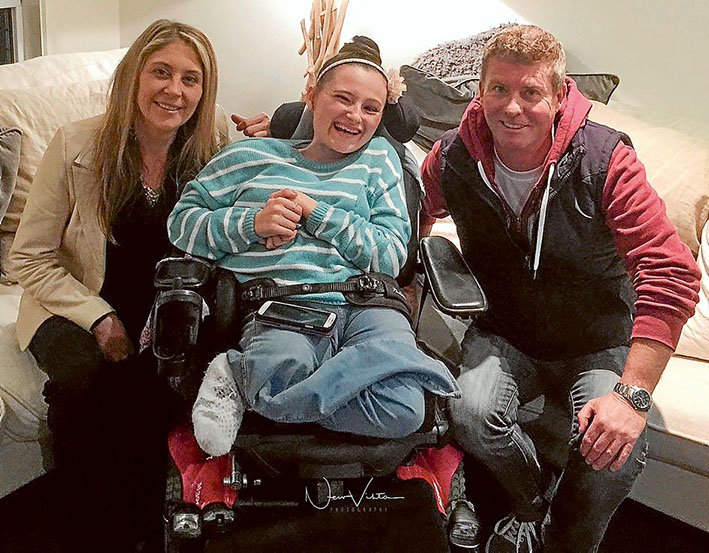 SINCE the success last year of a campaign to raise money for a wheelchair-friendly car for Mornington mother and daughter Fiona and Maygan Garland, Glenn Browne and Melissa Marshall are out to raise money to install a wheelchair lift for Maygan.
"We see Fiona struggling all the time to lift Maygan into the car and then the wheelchair up makeshift ramps. Melissa and I decided that we should hold a further fundraiser to raise the funds needed," Mr Browne said.
"It's too hard on Fiona and Maygan is missing out on outings. She also has to rely still on taxis to get her to medical appointments which sometimes turn up late."
Mr Browne said the event had been organised over the past two months with "some fantastic donations" being made for a silent auction. Two Phase, Richard Dabbs, Glen Philp and Ron Vincent will entertain.
The $30 entry also includes finger food; drinks will be available at bar prices.
The Lift for Maygan Gala, 7pm-midnight Saturday 24 September, Benito's Restaurant and Reception Centre, 1192 Nepean Highway, Mornington. 
For tickets call Glenn Browne on 0407 174 178 or Melissa Marshall, 0400 557 097.