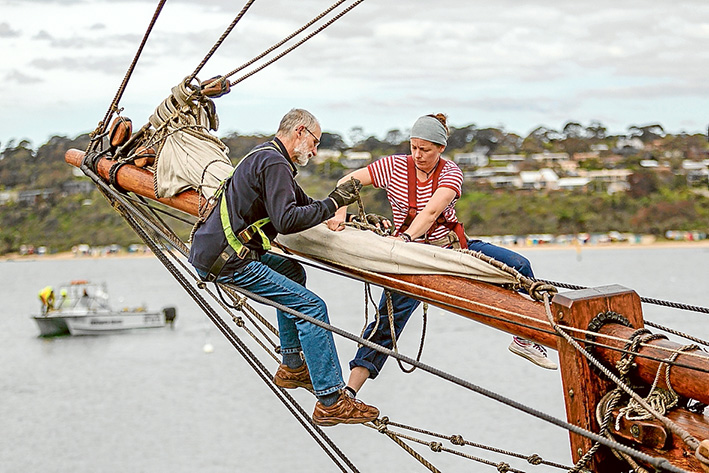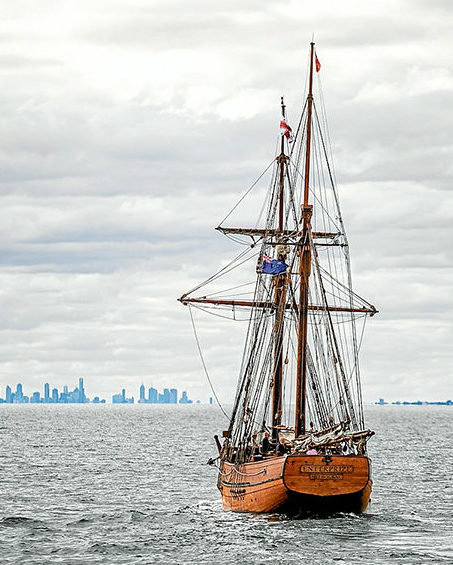 THE good ship Enterprize sailed into Mornington harbour all shipshape and Bristol fashion on Friday – thanks to the quality seamanship of its Peninsula School crew.
The eight students, with an average age of 16, had spent a "fairly wet week" out on the bay on the 1830 top-sail schooner which is a replica of the original ship which was sailed across from Launceston leading to the founding of Melbourne in 1835.
The student crew sailed from Docklands to Portarlington, anchored off Blairgowrie, sailed to Geelong and then to St Leonards before berthing at Mornington.
Skipper Craig Ballinger taught them basic sailing and sea craft, close quarter living and teamwork in an unfamiliar environment.
The Enterprize will again visit Mornington on the second weekend in October and then every second weekend thereafter.