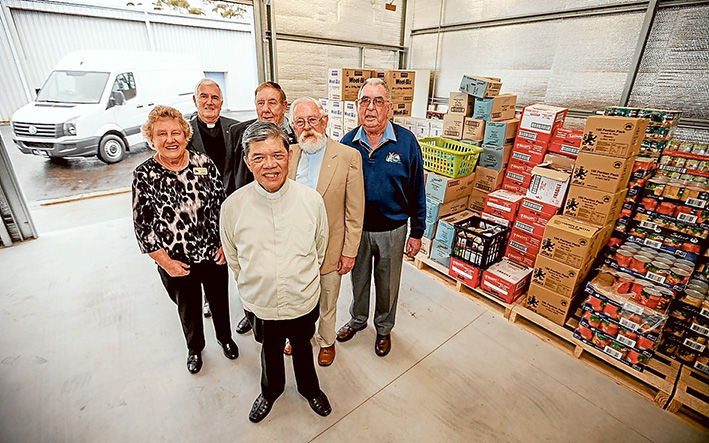 STATISTICS give an insight into the effectiveness of Southern Food For All's welfare operation: Since opening in October 1991 its members have distributed 54,814 weekly food parcels and 7893 Christmas hampers to those in need.
That's a lot of handouts.
The Rosebud organisation provides food, emergency relief and support programs to people on the peninsula doing it tough on a daily basis.
As a partner agency of Foodbank its members deliver food and interact socially with their clients, improving the lives of people experiencing hardship.
Mornington Peninsula mayor Graham Pittock opened Southern Food For All's distribution centre in Hinton St, Rosebud last week. The centre and a new van will assist members in their generous work.
The group is always after volunteers to make a meaningful, positive impact on the community. Those getting involved can learn new skills, make friends and share experiences. They should call president Ken Northwood on 5981 1801.
First published in the Southern Peninsula News – 20 September 2016