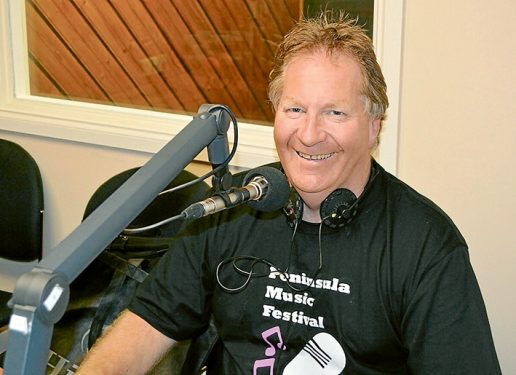 Mornington Peninsula radio journalist, Gary Turner has had morning tea with John Travolta and Joan Collins, went on a Sydney cruise with rock demons Kiss, hung out with AC/DC and enjoyed breakfast with Elton John.
His career as a radio journalist has taken across various commercial radio stations in Northern Territory, Queensland, Victoria, Tasmania, Norfolk Island, Federated States of Micronesia and the Republic of Nauru as Director of Media.
Gary has also acted in the role as MC for various rock and country festivals around Australia including Tamworth, Norfolk Island, Melbourne and NSW doing shows with many of entertainment's big names.
This month Gary commences the Wednesday & Saturday morning breakfast program on Radio RPP FM (98.7 FM & 98.3 FM) from 6.00am – 9.00am playing some of the classic songs of the 60s 70s & 80s including many one hit wonders plus news and other community information.
"It has been a long time since l did a shift on RPP FM and l am glad to be working under former ABC sports presenter, Brendon Telfer who has taken the station into new ground," said Gary.
I will be playing some of the songs you don't hear on other radio stations and keeping people up to date with local weather and community events. I will have special guest interviews with friends like Normie Rowe, Gil Matthews, David Parkin, Ross D Wyllie and more with plenty of prizes and giveaways"
Breakfast with Gary Turner, Radio RPP FM, Wednesday & Saturday 6am-9am.  Phone 5975-1234 or gary@garyturner.com.au