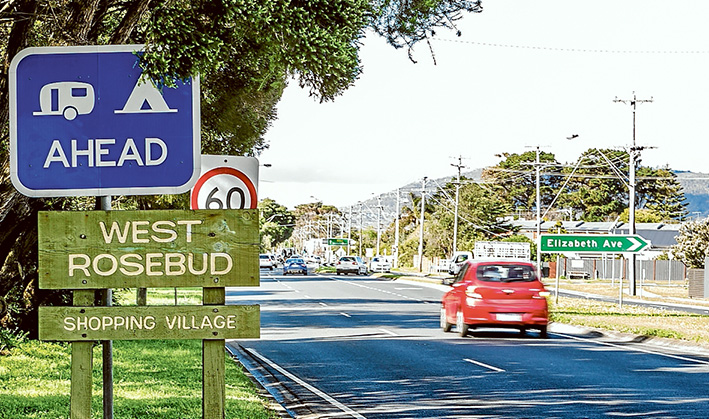 THE Registrar of Geographic Names' go ahead for changing Rosebud West to Capel Sound is confirmation that a community can play a role in shaping its own future.
That's the view of pro-name change advocate Terry Wright, who was instrumental in the yes campaign.
"The efficiency of both our local council and the Victorian government in moving this to conclusion has been impressive," Mr Wright says ("Capel Sound" Letters Page 11).
"We are also grateful to our fellow 3940 residents for having the foresight to be prepared to accept some short-term inconvenience in order to build a better future for the generations to come."
The new name was formally gazetted on Thursday 15 September but will only take effect after government bodies and emergency services have updated their mapping systems.
Mornington Peninsula Shire says residents and owners should maintain their existing addresses until they receive a letter from notifying them of their new address.
The notification will include a copy of the gazettal notice and a list of agencies and statutory authorities that the council and the Office of Geographic Names will be notifying them about the name change.
Emergency services will continue to recognise Rosebud West as a secondary name, with Australia Post continuing to recognise the secondary name for six months from the date of gazettal.
Details: mornpen.vic.gov.au
First published in the Southern Peninsula News – 20 September 2016