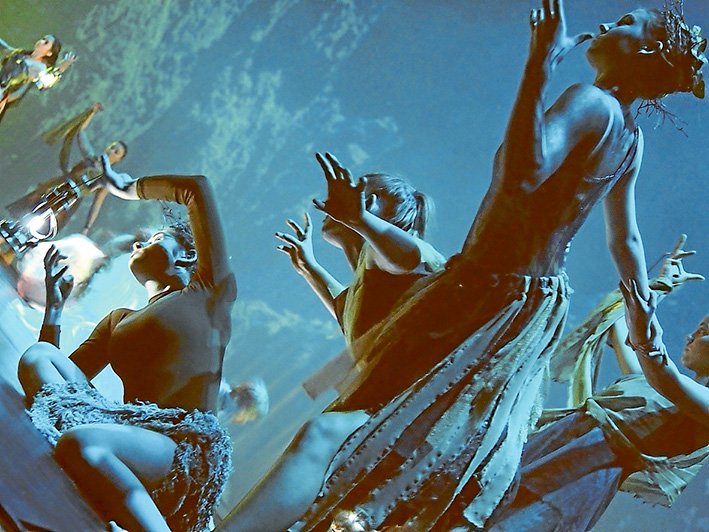 ROSEBUD and Dromana secondary colleges were finalists in this year's Wakakirri Secondary School Challenge, with Rosebud being named joint winners with Hoppers Crossing Secondary.
Rosebud had 65 students from years 7-12 involved in its seven-minute story dance piece "Hanging Rock".
The theme revolved around nature disrupting a pleasant school outing and the mysterious disappearance of five girls. A search finds one girl who is unable to recollect the details of her disappearance. This familiar 1900s tale proves that "horror truly is a warm, sunny day".
Rosebud student choreographers Molly Faulkner, Sophie Gains, Justine Topp and Holly Jordan developed the concept and choreographed the performance during weekly rehearsals over four months with the guidance of teaching mentors Brea Low and Anthea Mackenzie.
The students were awarded best cultural history story at their first performance at Frankston Arts Centre on 1 August.
From there they went on to perform in the state awards show at Hamer Hall on 12 September and won best amazing moment, best cast/ensemble, best combination of dancing and acting, best creative movement, best storytelling and the public speaking award.
The students have been nominated for the national story of the year awards to be announced on 20 October on Waka TV.
This is the third year that Rosebud Secondary has participated in the Wakakirri Story Dance Challenge, receiving state awards and national nominations each year and, last year, the national title.
First published in the Southern Peninsula News – 20 September 2016