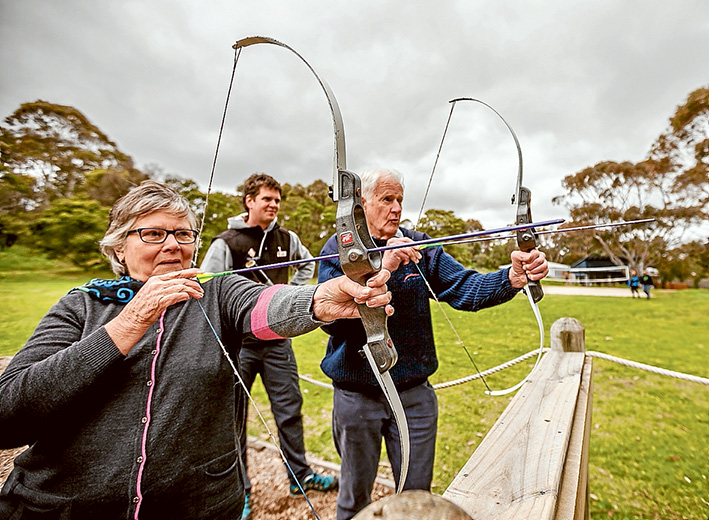 CAMP Manyung, Mt Eliza, is running programs to encourage seniors to get active in the outdoors.
The YMCA camp's outdoor adventure program includes sea-kayaking, archery, high ropes and bike riding will launch on Friday 7 October at 25/35 Sunnyside Rd, Mt Eliza, and then run every month until April.
The program will include challenges based on group members' interests, as well as the weather.
"We're excited to be launching something that can make a difference to our community's health and bring people together," manager Maree Feutrill said.
"Research shows that, as people get older, their participation in sports and recreation declines and, for people aged 65, there's a huge decline.
"This lack of activity can lead to serious health problems and a sense of disconnection from their community."
Margaret Begley, 76, of Mornington, sees the program as a way of connecting with others and trying something new: "A lot of people my age are involved in different clubs, such as Probus and book clubs, but this program is different as you can't get these activities, such as archery, anywhere else.
"We sit around too much; we need to get out and about and meet new people and get some fresh air – even if it's just walking, looking at the birds and enjoying a cup of tea with others."
The program costs $12 and bookings can be made through Eventbrite bit.ly/outdoor_adventure
Afternoon tea will be provided after the activity when those participating can discuss the day's adventures.