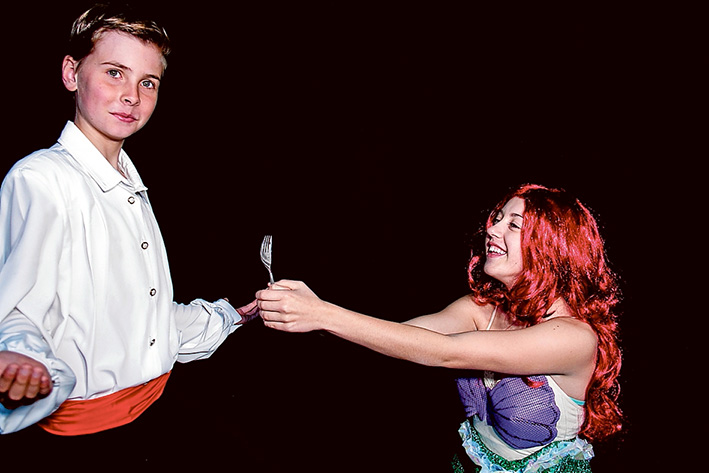 PERFORMING arts are used as a platform for young people's health, sense of inclusion and feelings of wellbeing by members of Artzmartz, based at Mornington.
The group is part of Smart Communities which believes in creating communities where children and young people are valued, respected and heard. It fosters projects designed by and for young people, which provide a platform for community connection and skill development, feelings of belonging and sense of purpose and control in life.
"Our young people have enormous potential and, as an organisation, we hope to provide many opportunities for them to hold onto their optimism and forge futures in whatever fields capture their imagination and passion," director Marita Fayle said.
An upcoming project is The Little Mermaid Junior in which a cast of 30 will perform, as well as be involved in stage directing, musical directing, drama coaching, costuming, set design, lighting, sound and marketing.
The performance is suited to children of all ages who dream of being a beautiful mermaid, the King of the Sea or the dashing Prince Eric.
The Little Mermaid Junior will be performed on the last weekend of the school holidays, 2pm and 7pm, Friday 30 September, and 2pm and 7pm, Saturday 1 October, as well as 2pm, Sunday 2 October, at Langwarrin Performing Arts Centre, 80 Warrandyte Rd, Langwarrin.
For tickets visit trybooking.com/215280
Money generated from ticket sales goes back into funding programs for youth on the peninsula.
Visit the Facebook page, Artzmartz Young People's Theatre.
Details: info.smartcommunities@gmail.com or info.artzmartz@gmail.com