FISHING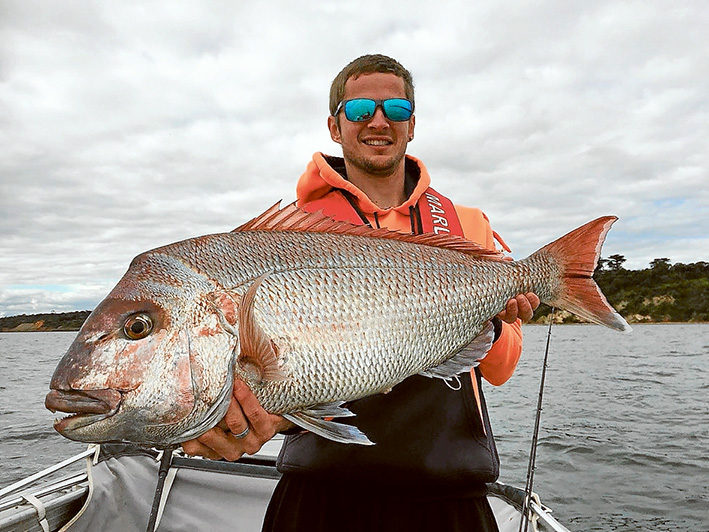 By Paul Pingiaro
WELL it's fair to say Melbourne's spring weather has been very typical. Four season in one day seems to be the norm at the moment, however when the weather gods shine the fishing has been quite good and the good news is it's only going to get much better.
This time of year the majority of anglers focus on snapper. While the large schools of fish are still a few weeks away, it's very promising to see some great early catches. Anglers fishing off the Rocks at Mt Martha, Mornington and Brighton are catching some nice fish up to 3kg, those that are on the boats are seeing some nice fish up to 5kg, best places are the shallow reefs (5-12m).
Best baits are fresh squid and pilchards. With early season fish burley is a must. For those in the boats try Mornington, Mt Eliza, St Kilda and wide off Carrum.
Mornington Boat Hire this week reports: "the squid have continued to fire, while the pinkies are slowly starting to show, Jonny managed to land a 95cm snapper! Flathead have been in good numbers and there's a few nice whiting off Mills Beach"
In Western Port some nice snapper have been getting caught in the North end. Joes Island and Crawfish rock have all produce some lovely fish up to 7kg. Some nice gummy sharks to 15kg have also been caught here as well.
Yaringa Boat Harbour this week reported "Snapper to 6kg, gummy sharks to 10kg and squid to 2kg and a lot of size flatties in the channel. Joes' and Tyabb bank have been the most popular locations. Those heading offshore into Bass Strait have been catching gummy and school shark to 15kg"
Those that are looking to bag a few whiting should be looking toward the southern peninsula.
Rye to Sorrento has held the most fish, while there are a few nice patches of fish from Mornington to Mt Eliza they are a bit harder to find.
Squid this week have continued to be good. Great catches have been had all through the southern peninsula and the top end of Western Port. Boats have been more productive as of late with the squid but as the weather calms down this will even out a bit more.
Paul Pingiaro has been a fishing writer for over 15 years and will be sharing his tips and tricks with us again this season.