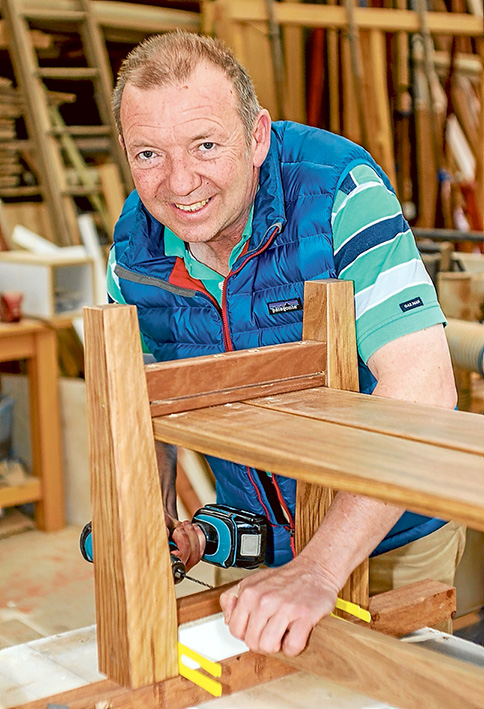 THE southern peninsula linking with Queenscliff, and parts of the northern peninsula becoming part of Frankston are two left-field suggestions were made by retiring councillor Tim Rodgers.
The former mayor has decided against seeking re-election at the 22 October elections after 11 years as Nepean ward councillor.
Cr Rodgers said the Briars ward – which includes Mt Martha and Mt Eliza – would be a natural fit with southern parts of Frankston as it was "not really connected" with the other peninsula wards.
"There's a rural feel to the other wards that's not apparent in Briars, whereas it is similar to Frankston."
It might sound far-fetched, but he said the shire had had a few discussions with Queenscliff officials about "connecting up" as the townships of Sorrento and Queenscliff had many similarities, including their historic buildings.
"We have many other natural affinities, such as the dredging [of shipping channels in Port Phillip] and the Bellarine wetlands, and we are only a mile or so away; the Briars could join Frankston and we [Nepean ward] could join with Queenscliff," Cr Rodgers told The News last week.
A big issue is the allocation of the shire's $200 million capital works budget.
"The problem is that the Briars ward gets 43 per cent of the capital works spending," he said.
"They say they are the fasted growing area, but they are not.
"All the wards grow within one or two per cent of each other."
Cr Rodgers said governance – "or the lack of it" – at the shire was causing him concern.
"We need more people managing governance at the council," he said. "This area certainly needs improvement so that council meetings can be run fairly.
"We must be given the correct advice. For example, on expenses, we used to get reports saying that if a councillor was going on a trip and the cost was [a certain amount] amount, he or she would be told whether it was within their budget or not.
"They have taken that bit out now and it is open slather; it's just hopeless."
Cr Rodgers, first elected in 2005 with the support of residents' and conservation groups and chambers of commerce, believes he was seen as "a good local person who could talk to the people and understand what the community wants".
Of strong interest to him are climate change and the shire's push towards carbon neutrality.
Cr Rodgers was awarded a McArthur Fellowship by the Municipal Association of Victoria in 2007 which enabled him to travel through Europe assessing and taking note of local government strategies and actions aimed at adapting to climate change.
He is proud of his role in setting up the Eco-House at The Briars historic property – an old weatherboard he helped upgrade and adapt as an eco-friendly teaching tool, with solar power and a vegie patch.
"It's an example for people on how they could become ecologically friendly and is popular at open days," Cr Rodgers says.
He says he was a prime mover in the shire's introduction of green waste bins and waste recycling and believes the Rye tip should be closed. "The leachate going into the ground water is appalling."
Cr Rodgers believes a minimum one third of the shire's budget should be spent on public works. "We are spending around 20-25 per cent at the moment and that means we are not getting the jobs done. We need more street works and more should be spent on carbon neutrality. That could all be done if we spent one third of the budget on those works."
He lists public transport as another problem [especially on the southern peninsula] "because we are not getting the [passenger] numbers we need and we can't seem to get the right model".
"The state government needs to commit to a one-year trial with a bus every half hour and let the cultural change to public transport take its course."
After 11 years and countless meetings come to an end Cr Rodgers has some advice for new councillors: "You are the ones making the decisions, so don't get sucked in by the [shire] officers.
"You make the decisions and they make only recommendations to you."