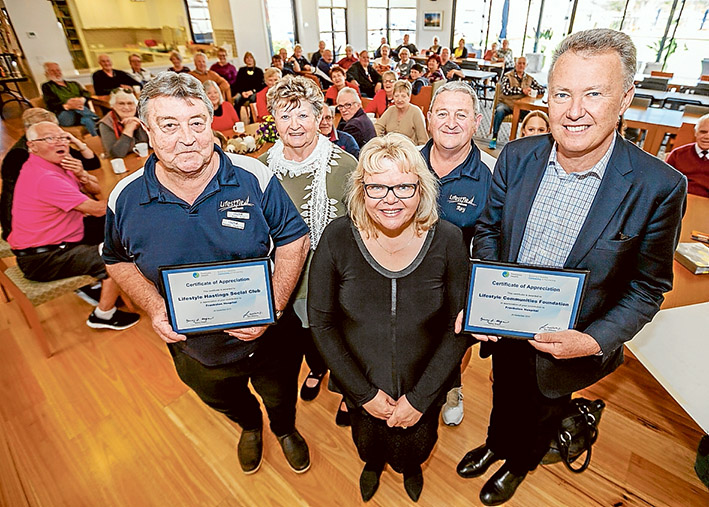 FUNCTIONS and events, including morning melodies, breakfast, dinner dance and silent auctions, have helped Lifestyle Community's Homeowners Committee, Hastings, raise $4656 for two blood testing machines for Frankston Hospital's oncology day unit.
On top of this, the Lifestyle Communities village management, through a foundation set up after a founding director died of cancer, matched this amount to give a combined total of $9330.
The cheque presentation on Thursday 29 September at Lifestyle Communities, High St, Hastings, was attended by the Lifestyle committee and management, and representatives of Peninsula Health.
"During their treatment, patients regularly need to have their blood tested," Lifestyle Hastings Homeowners Committee chairman Ray Nickels said. "Getting the results can sometimes take hours, which extends an already physical and emotionally tiring day."