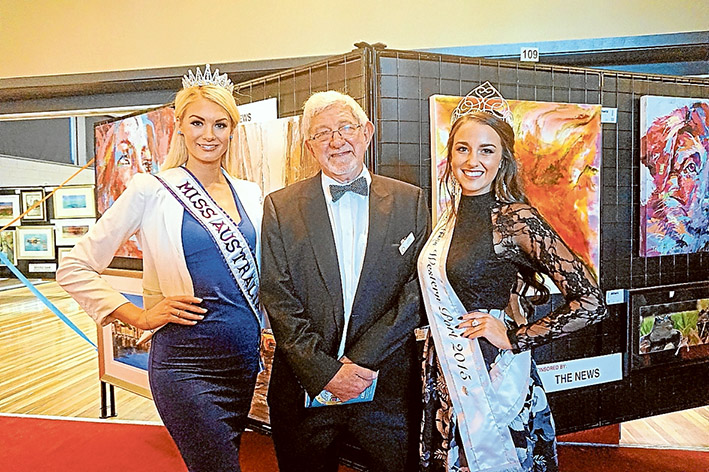 By John Renowden
THE Mornington Art Show has established itself as the biggest and best quality art show on the Mornington Peninsula and one of the best in Victoria, judging by the comments of various show judges and submitting artists.
The 45th show will run for six days: Thursday 19 January to Thursday 26 January at the Mornington Peninsula Community Theatre, corner Nepean Hwy and Wilsons Rd.
The annual art show attracts a wide range of valued sponsors and a great number of quality artists. The Mornington Peninsula News Group remains a major supporter and sponsor of the art show.
Like the last show, opening night will be on a Thursday and will end on the Australia Day weekend. Opening night and will have a gala party atmosphere with a nautical theme. Gourmet finger food will be served and refreshments will be available from the bar.
Music will add to the flavor of the evening and feature artists Craig Davey and Ron Brown will mingle with guests.
Art show judge and artist Julie Goldspink will also exhibit some of her work.
More than 800 paintings from several Australian states will be for sale.
The great attraction of the Mornington Art Show is the wide variety of art genre from local and interstate artists employing a wide range of media. The range of original art pieces for sale from a couple of hundred to several thousand dollars is most extensive.
Tickets for opening night will be available on line at mornington artshow.com.au or from Farrells Bookstore in Mornington from November onwards.
Artists are encouraged to submit their work via Gallery 247 from 1 November- 18 December.
"We aim to maintain the tradition of presenting a high quality art show with a wide range of exhibits from local and interstate artists at a range of prices to suit all purchasers," art show chairperson John Renowden said.
Profits from the show will fund a range of community and international projects of the Mornington Rotary Club.