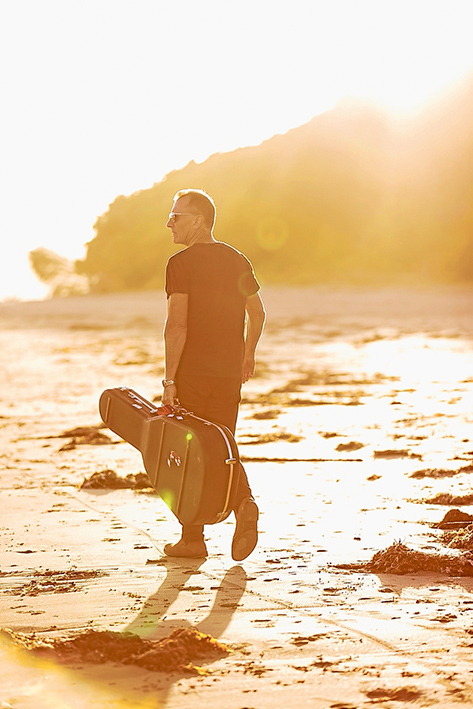 James was a member of Australian Crawl for seven years, releasing four studio albums in five frenetic years in the '80s. He's been a solo artist for the past 28 years, releasing eight studio albums, plus two acoustic collections, a covers album and two live albums… He has been a part of our lives since making an unforgettable debut on Countdown in 1979.
"I just feel that I'm getting better," James Reyne says. "I'm a better singer and a better songwriter."
It's a simple statement, but also remarkable – considering that this is an artist who has sold more than two million albums and written some of the most memorable Australian songs of all time.
But as critic Ed Nimmervoll – who has followed James' career since it started – remarked when he reviewed James' 2012 album, Thirteen: "He's a better singer today than ever, better songwriter, better lyricist. Every track on Thirteen tells you how important all three of those aspects of his craft are to him."
James Reyne's songs have provided the soundtrack to endless Australian summers, including "The Boys Light Up", "Reckless", "Beautiful People", "Lakeside", "Daughters Of The Northern Coast", "Fall Of Rome", "Hammerhead", "Motor's Too Fast" and "Slave".
James Reyne returns to the Chelsea Heights Hotel with special guests BOOM CRASH OPERA for 1 Show Only!! Friday 2nd December
The night promises to deliver all of your favourites, from Crawl to now. It's a night of hit after hit !
Book now. Don't miss out !
Tickets onsale now at the venue & Moshtix