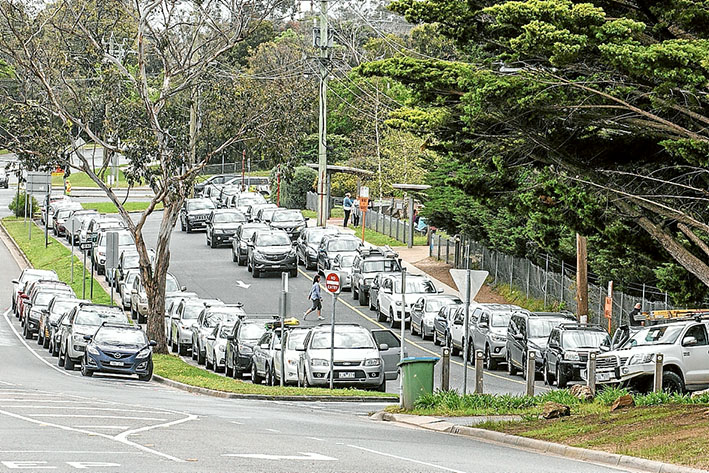 PARENTS double and triple parking at Mt Eliza Primary School pick up and drop off times are still risking lives and creating traffic chaos, despite years of campaigning for safe parking practises.
A resident, who did not want to be identified, told The News pick up and drop off times outside the school were "a nightmare" as parents tried to squeeze their cars in wherever they could to wait for their children.
He said he had complained to police, the Mornington Peninsula Shire council and the school for two years about the "dangerous" double parking that occurs every school day.
"The council has tried to fix this issue by supplying extra car parking to the rear of the school and adding another crossing supervisor, but it's still a problem," he said.
"Still we are faced with irresponsible parents who choose to double and triple park at these times.
"It is only a matter of time before a serious injury happens and who will be held accountable."
Mt Eliza Primary School principal Brett Bell said the school had battled the issue "since the 70s", but that the growing school population was exacerbating parking issues.
"We have worked with the council, the police and the school community, and implemented lots of strategies to improve the safety of pick up and drop off times.
He said each time the council and police was called, parking behaviour improved for a short time.
"Clearly parent behaviour needs to change," he said.
The Mornington Peninsula Council could not be contacted for comment.