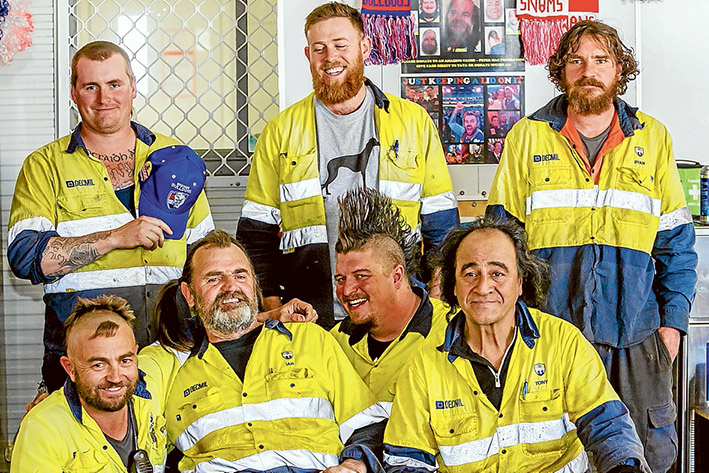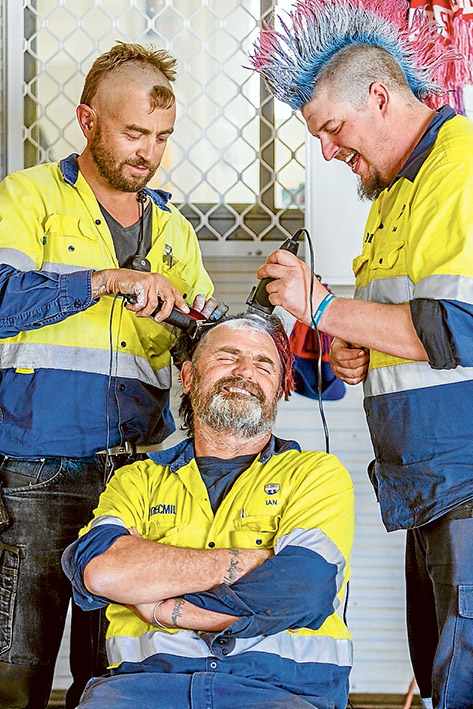 IT might seem like a lark, but head and beard shaves for seven workers at the Decmil site, Hastings, last week were serious business.
The group, led by Ian Stead, lost their locks to raise money for the Peter Mac Foundation – and exceeded everyone's expectations by generating a $3285.25 total thanks to the generosity of 50 colleagues at the plant.
Mr Stead, backed up by Ryan Jackson, Ryan McDonald, Shane Bisby, Tony Ta' Avili, Peter Moore and Kieran Mulholland, then added to their appeal takings through a sausage size and tin rattle.
They chose the Peter Mac Foundation because, when Mr Stead's wife nursed cancer patients at the Royal Women's Hospital, they received strong support from the foundation. Then, when Mrs Stead herself was diagnosed with cancer, she also received support and guidance.
The men's efforts have thrilled staff at Peter Mac, who say recent discoveries in cancer research will allow 66 per cent of sufferers to survive their diagnosis.
"The funds the men raised will help provide some of Australia's brightest cancer researchers with the state-of-the-art technologies and specialised resources needed to take great leaps forward in our knowledge of how best to fight cancer," staff said.
"On behalf of the researchers, clinicians and the patients the men have helped, please pass on our warmest thanks."
Decmil site administrator Taya Smith has urged readers to help the men raise even more for the Peter Mac Foundation by following the link (below) to make a tax deductible donation, or by donating cash.
supportingpetermac.everydayhero.com/au/ianstead