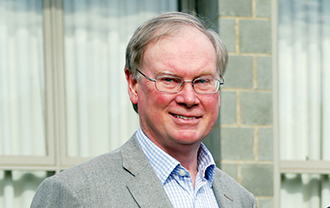 A COUNCILLOR running for re-election in Nepean ward says he spends most of his time in Rye despite also owning a property in Toorak.
Cr Hugh Fraser said he spends most weeks on the peninsula and heads to Toorak "most weekends". "I live at Rye. It's a family house that my parents built in 1971," Cr Fraser said.
"My wife and I bought it from my parents in 1995."
The News asked Cr Fraser about his Toorak address after being contacted by several people in the lead up to council elections on 22 October claiming Cr Fraser lived in Toorak.
Cr Fraser, a retired barrister, has been a Mornington Peninsula Shire councillor for four years since the previous 2012 council elections.
"Since I've been on council I've regularly spent Mondays to Fridays here and if there is a council event at the weekend, and more often than not there is, I'm here for that," he said citing a Rye Yacht Club season launch on Sunday as an example.
The councillor said his "entitlement address" in Rye means he is able to stand as a shire council candidate and he is allowed to vote in the Nepean ward election.
First published in the Southern Peninsula News – 18 October 2016