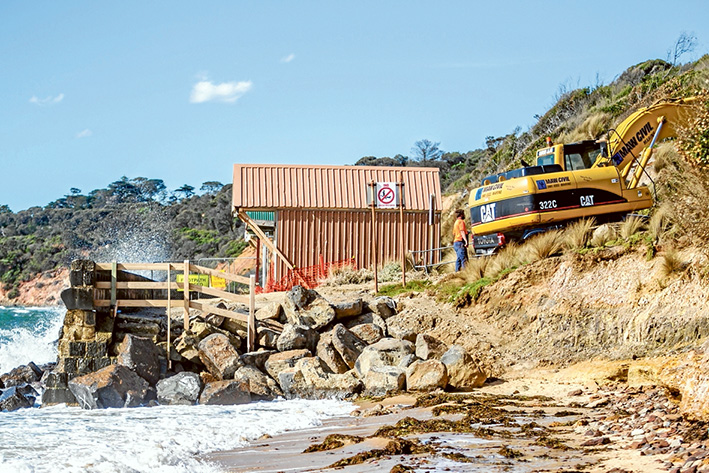 WORKS to build a 97-metre rock revetment to protect Craigie beach's ageing seawall have begun.
The six-week works are part of the state government's coastal environment program, which oversees protection and repair of the coastline.
Department of Environment, Land, Water and Planning's coastal project officer Jacky Priestley said the works would help protect the Craigie beach seawall from strong waves. He said the original stone seawall was about 50 years old.
"The seawall was designed to protect the cliff faces from large, powerful waves which, over time, can erode the cliffs and compromise the road, walking trails, and assets above," he said.
"During the past decade, a rock revetment was placed in front of the seawall to absorb wave energy.
"This approach has proven to be highly effective, so we are extending the rock revetment, to prolong the life of the seawall and provide continued protection of the cliffs."
Until the work is completed, the area behind the seawall and sections of the walking paths in the area will be closed, 7am-5pm, Monday-Friday.