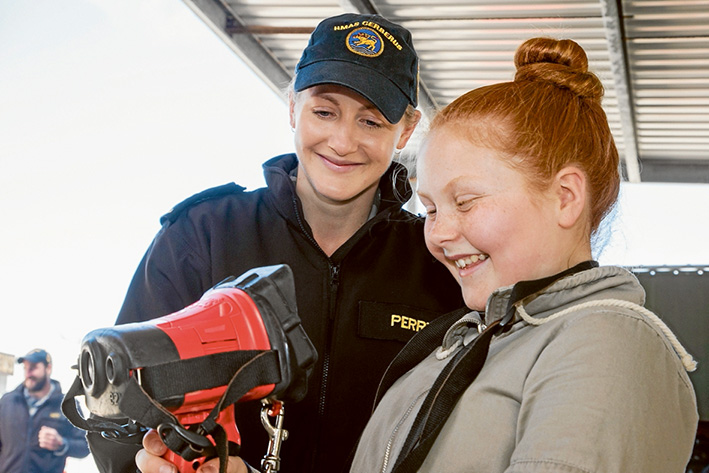 AN open day at HMAS Cerberus on Sunday gave thousands of visitors a rare glimpse of Navy life, as well as a great day out.
Known as the Cradle of the Navy, the base has up to 800 staff and each year trains about 4000 members in all three defence forces.
Commanding Officer Captain Stephen Bowater said the 30 military activities on show included interactive displays by Navy clearances divers and even cooking demonstrations by Navy and Army cooks.
Training faculties were open for inspection, and there were displays by the Indigenous Dance Group and commando skydivers. The Navy's 816 Squadron conducted wet winching evolutions. Those with an interest in history inspected rare collections housed at the HMAS Cerberus Museum.
"Our emphasis is to train our men and women to the highest of professional standards so they're well prepared to be part of the Navy and Australian Defence Forces," Captain Bowater said.
"The Open Day is a great opportunity for the public to see the range of training we offer and speak with our people about life in the ADF."