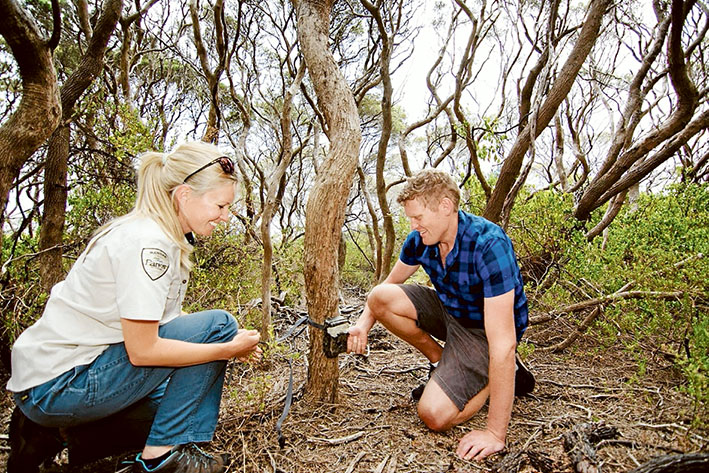 SOME of the rarest plants on the Mornington Peninsula and French Island will be better protected under a $85,000 project between Trust for Nature and Parks Victoria.
The state government money will go towards fauna population surveys, weed control, establishing herbivore exclusion zones, improved fencing, seed collection and conservation management plans.
Trust for Nature regional manager Ben Cullen said one of the rarest orchids in Australia – the leafy greenhood – occurred in some areas of the Nepean Peninsula and was considered a threatened species because of trampling, pest herbivores, urban development and "unfavourable" land management practices.
Other species and communities protected by the project include the coast helmet orchid, Venus hair fern, late helmet orchid, coast tobacco, French Island spider orchid, swamp everlasting and coastal Moonah woodland.
Trust for Nature and Parks Victoria are working in collaboration with Royal Botanic Gardens, Southern Peninsula Indigenous Flora and Fauna Association, Australian Native Orchid Society and land holders to protect endangered species.
"It's really important we work collaboratively and that the community is part of the efforts to give these rare plants the best chance of survival on both public and private land," Parks Victoria ranger Louise Bracy said.
For more information about the project call Ben Cullen on 0407 044 821.