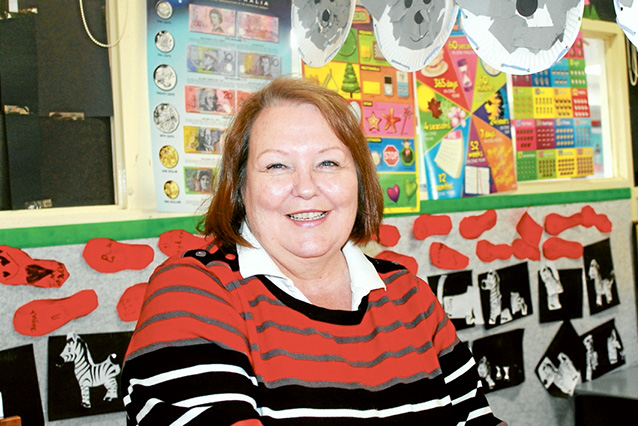 LONGSTANDING Hastings Primary School teacher Julie Bryant, right, has been selected in the top three primary teachers in Victoria for this year's Victorian Education Excellence awards, to be announced on Friday (28 October).
She is also in the running for the Lindsay Thompson Award as overall state winner in all nine categories.
Hastings Primary School principal Sue Lyons said staff at the school worked hard to ensure the community "knows about us and takes pride in the education local schools have to offer".
"In the recent nominations for the Victorian Education Excellence awards I nominated long standing early childhood teacher Julie Bryant for the Primary Teacher of the Year award," she said.
"Ms Bryant has taught in the Hastings community for over 30 years and made significant contributions to the children and families in Hastings.
"We are thrilled that of many nominations across the state, she has been selected in the top three primary school teachers."
The education department's overview described Ms Bryant as having a "deep understanding and regard for the children that enter her classroom every day.
"She recognises that not every child progresses at the same rate – some need more time, others more support," it said.
"With a special interest in the early years, Ms Bryant has led key transition and wellbeing programs that are giving every child at Hastings Primary School the very best start.
"Through her own research, further studies and a commitment to improving outlook and outcomes for local families, Ms Bryant has been instrumental in delivering practical strategies such as Kidsmatter, Linking Schools and early Years partnership and Flying Start at her school.
"She has worked tirelessly with school colleagues, early educators and allied community services to continuously improve student development, well-being and learning outcomes."