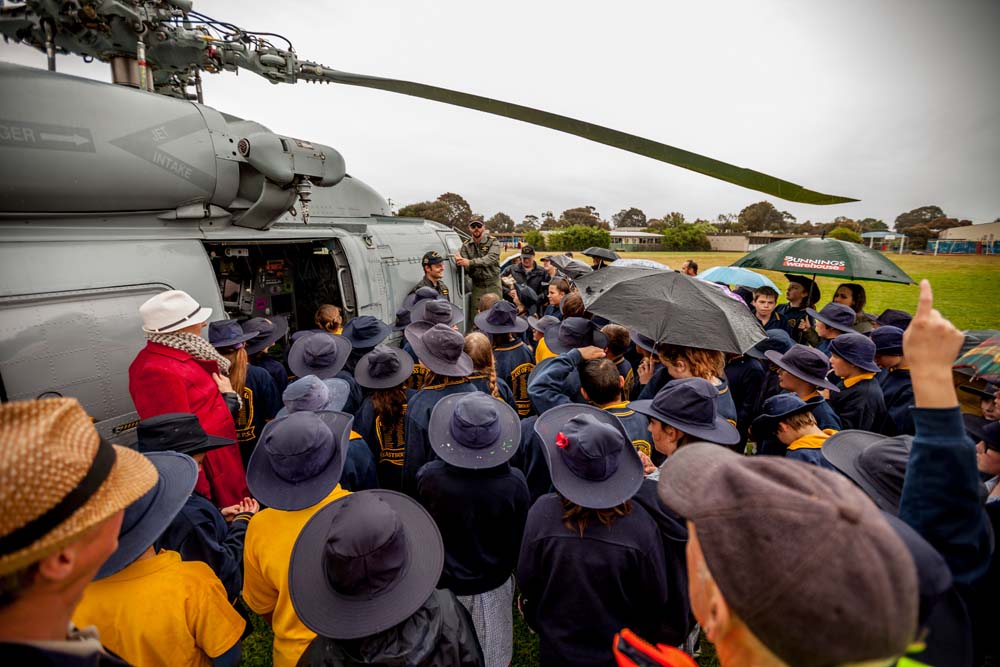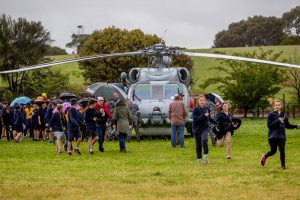 NAVY crews from HMAS Cerberus literally dropped in to Eastbourne Primary School last week to talk to years 5 and 6 pupils about a career in the armed forces.
It was pretty exciting stuff for the youngsters when the Seahawk helicopter arrived at the school in Allambi Av, Rosebud West, for the afternoon session.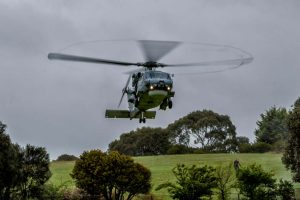 Assistant principal Brett Pascoe said the aim of the careers day was "to inspire our pupils to start looking towards their futures".
"Getting them thinking about their pathways in life by late primary school may help them remain focused and avoid the possibility of difficulties and distractions to staying engaged in education in their secondary years," he said.
"Education is vital in helping students shape a positive future. Not all students will receive the same outside encouragement or family support and will need to intrinsically create a pathway for themselves. "By pursuing an education, and then a career, young people will set themselves up for life, open doors to opportunities and increase life stability."
Also speaking were other young guest speakers, some of whom are just finishing studies at Rosebud Secondary College. They included past Eastbourne school captain Alex Delaportas, who is setting up a dance academy; agriculture studies aspirant Brylee Robinson, from Rosebud Secondary College; out-of-school-hours coordinator Tanisha Norman, who is reskilling as an electrician; women's AFL draft hopeful Georgia Walker; engineering aspirants Hamish Swayn and Alex Searl, and Caitlyn McLachlan who is hoping to become a chef.
Rosebud Secondary College careers officer Derek Kirk spoke to senior students about VCAL and VCE pathways and the Performing Arts Program.
First published in the Southern Peninsula News – 1 November 2016