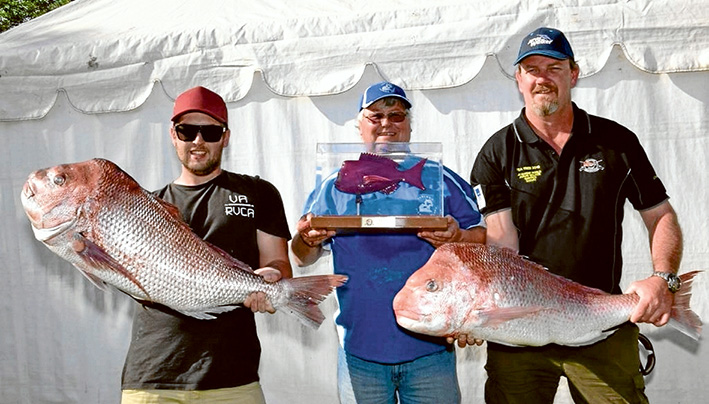 LANGWARRIN fisherman Harry Sellers is the 2016 Victorian Amateur Snapper Champion after he landed an 11.866kg fish over the Melbourne Cup weekend.
Jake Milligan, of Mornington, was a close runner up with a snapper weighing 11.620kg, while Rohan McRae, of Wonthaggi, caught the third heaviest Big Red at 9.840kg.
The 2016 junior champion is Hunter Blackford, of Frankston, whose fish weighed 7.800kg.
The 33rd Tea Tree snapper competition was held on both Port Phillip and Western Port bays with the weigh in and presentation at Mornington Racecourse.
The 1492 competitors caught and weighed 1200 fish, with 719 fish coming from Western Port.
For the first time in the competition's history there was a tie for second place in the junior section. Brodie King, of Manor Lakes, and Tommy Porto, of Baxter, each caught snappers weighing 7.480kg.
Some anglers walked away with a new boat, motor and trailer package. A 4.3m boat was won by Michael Fitts, of Mt Martha, who caught a 5.889kg fish. Mick Dobson, of Frankston South, caught a 5.814kg fish and won four metre boat and trailer while Ian George, of South Morang, caught a 4.25kg fish to win the 3.7m boat and trailer.
One angler recounted a story about a fish pulling the rod out of his hands while he was taking a bite to eat. He gave up trying to jag the rod after several failed attempts.
An hour later, another of his rods screamed as a big fish took the bait. Landing it he noticed an extra hook in the fish's mouth and pulled in the line – and up came the lost rod.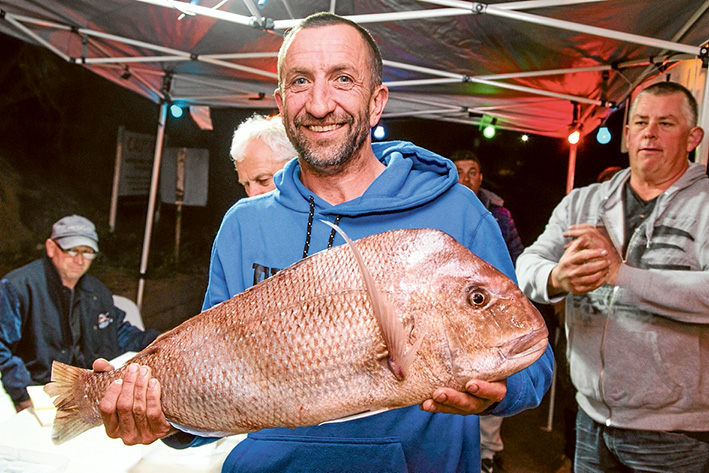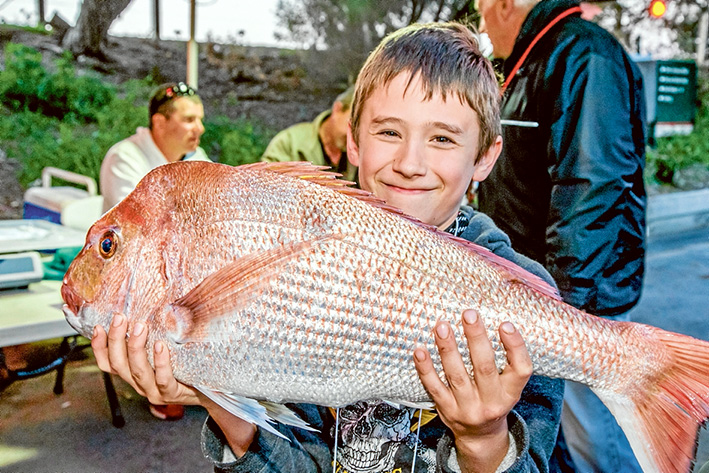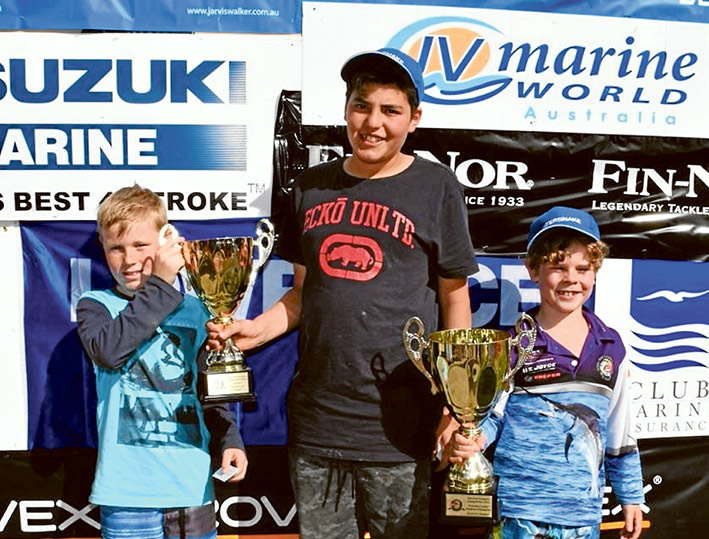 First published in the Southern Peninsula News – 8 November 2016