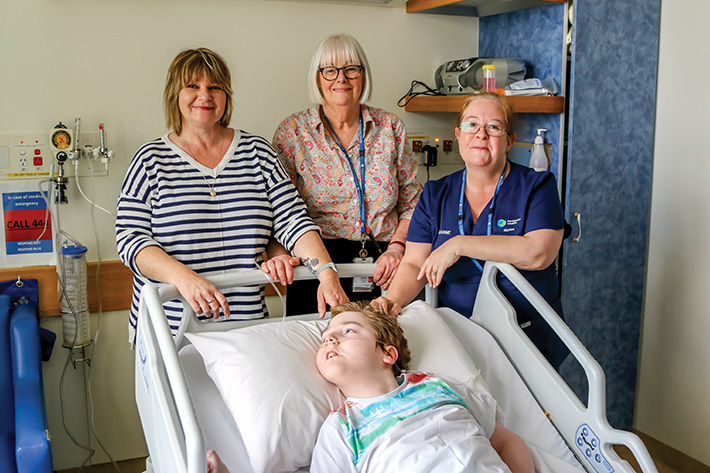 FIVE new beds have been added to the paediatric ward at Frankston Hospital thanks to Mt Eliza Rotary Club's Kids Fun Run against Mornington Railway Preservat6ion Society's locomotive, K163.
The club raised $20,000 from last year's fun run for the beds and this year hopes to match that with more specialised equipment for children.
Frankston Hospital paediatric ward nurse unit manager, Helen Hutchins, says the beds are used for children who need help to sit up and be supported in bed.
"We care for a lot of kids who have severe disabilities so these new beds are great for them. They're also great for kids having operations, as the technology in the beds make it easier for nurses to care for their patients."
Registrations open on 1 November for the second annual children's fun run with K163, which will be on 19 March 2017.
Rotary hopes the 2017 run will raise enough money to buy a transport incubator for the hospital nursery for cares for premature babies.
The event info and registration page is: www.mycause.com.au/events/funrunk163