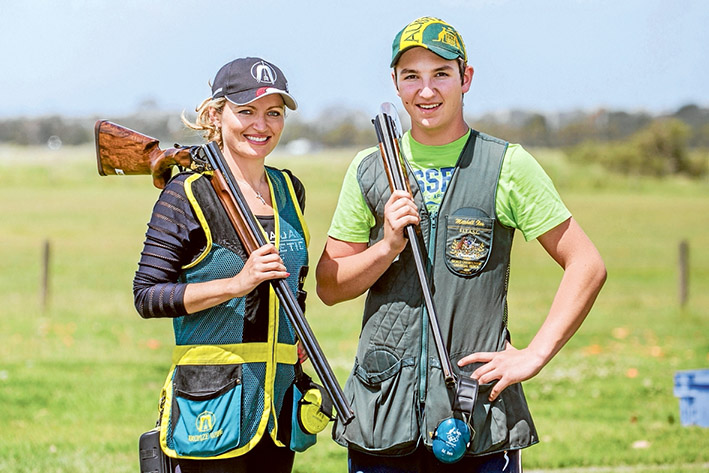 CLAY target enthusiasts from all over the country converged on Frankston last weekend for the Universal Trench Commonwealth Titles, a qualification event for the 2017 Australian team selection.
The prestigious event on Saturday 5-Sunday 6 November was keenly contested with about 90 competitors in 15 squads, coming hot on the heels of the 2016 team's incredible success at the world championships in Morocco two months ago.
That team – made up of shooters from all over the country, returned with world championship titles in three of the four categories – open, junior and ladies, and the Australian junior team and ladies team also won the team gold medals, while the open team took the silver.
The Frankston event was the first of four qualifying events around Australia over the next six months, with the best three target shooters of each category to represent Australia at the 2017 UT world championships in France.
Club secretary Jane Vella said the 2016 team's success created huge interest in the UT discipline of clay target shooting and drew a large crowd of enthusiasts and onlookers.
Olympians Mitchel Iles, who went to Rio and also won the UT open and junior world championship this year, and Craig Henwood, who competed at Beijing in 2008, were among competitors. Ms Vella said clay target shooting was growing in popularity, with more than 1000 members at the Frankston club this year, aged from 12 to 90.
More info about the UT discipline can be found at the Universal Trench Australia page on Facebook.