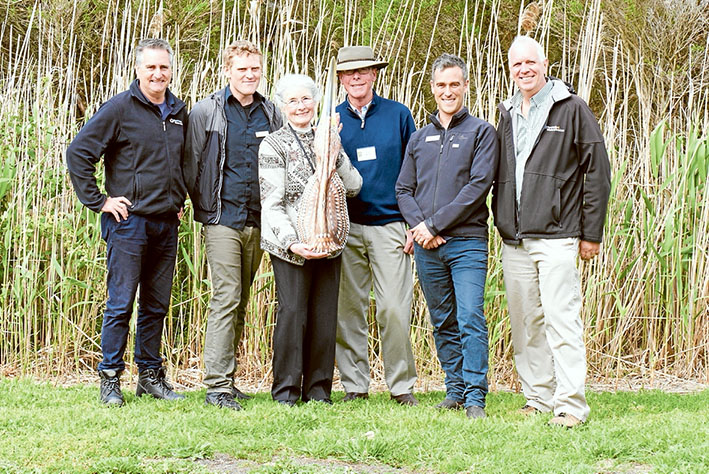 THE Mornington Peninsula Landcare Network has been given $300,000 to be spent over four years linking native habitat and controlling weeds and pest animals.
The Linking the Mornington Peninsula Landscape – From Planning to Action project will involve several biolink plans which include improving waterways and wetlands.
"This is a fantastic opportunity for the Mornington Peninsula Landcare Network to begin the implementation of local biolinks plans and provide a practical demonstration of community-based catchment management," PPWCMA CEO David Buntine said on Saturday 5 November when announcing the funding at an event to celebrate the 30th anniversary of Landcare at Boneo Park Equestrian Centre.
"It is a great boost toward the long-term vision for a major biolink spanning the length of the peninsula, enhancing biodiversity, protecting water quality and building the resilience of this area's plants and animals to our changing climate."
The money comes from the state government's Our Catchments, Our Communities program.