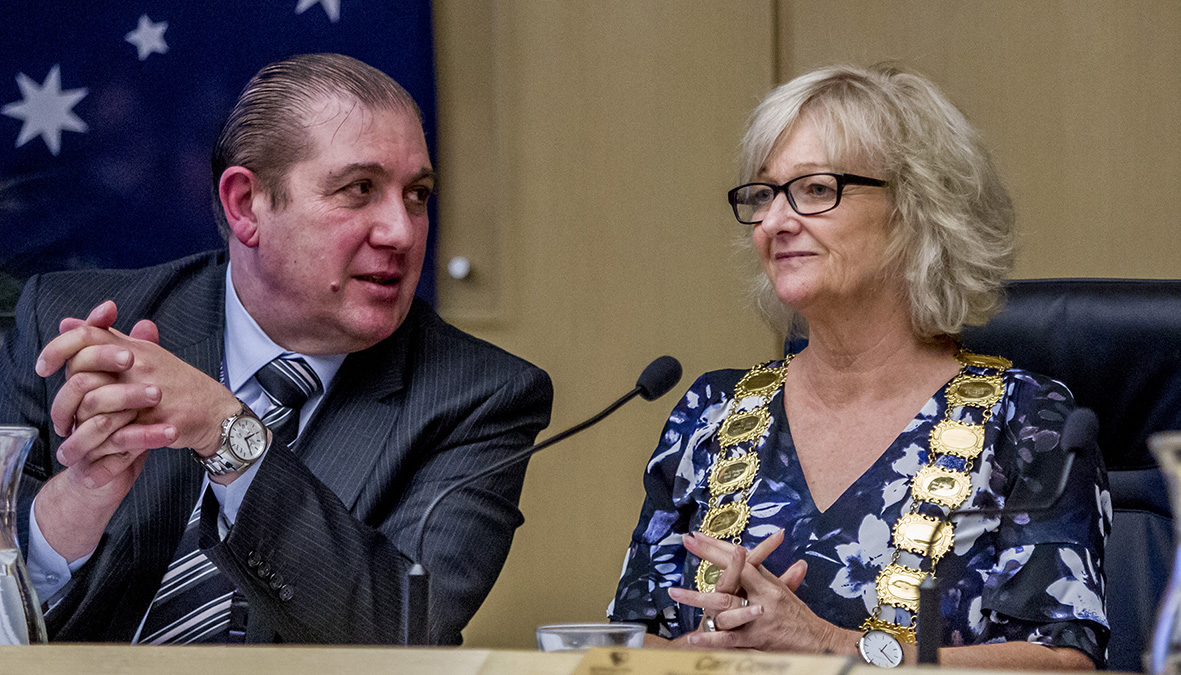 MORNINGTON Peninsula Shire's new mayor is Bev Colomb.
A majority of the shire's 11 councillors backed Cr Colomb's nomination for mayor at a public council meeting on Monday evening (14 November) after they were formally sworn in as councillors.
It is the third time in Cr Colomb's 11 years as a councillor that she has been mayor.
The Mornington resident, who represents Briars ward, was previously mayor in 2007-08 and 2014-15.
Cr Colomb, a part-time teacher, will be mayor for a 12-month stint and is the first mayor of a new four-year council term after council elections on 22 October.
Eight new councillors, including six first-timers, means the new mayor's experience at council may be crucial to ensuring councillors quickly understand their roles as elected representatives.
"I want to use every moment I've got to help my councillor colleagues get information and get up to speed with whatever they need to know," Cr Colomb told The News.
Prioritising decisions and consulting with the community are high on any new council's agenda, according to Cr Colomb.
"I'm very excited to lead this group of councillors because they're bringing some terrific skills and I'm sensing they're here with a lot of goodwill.
"I think we're going to hit the ground running."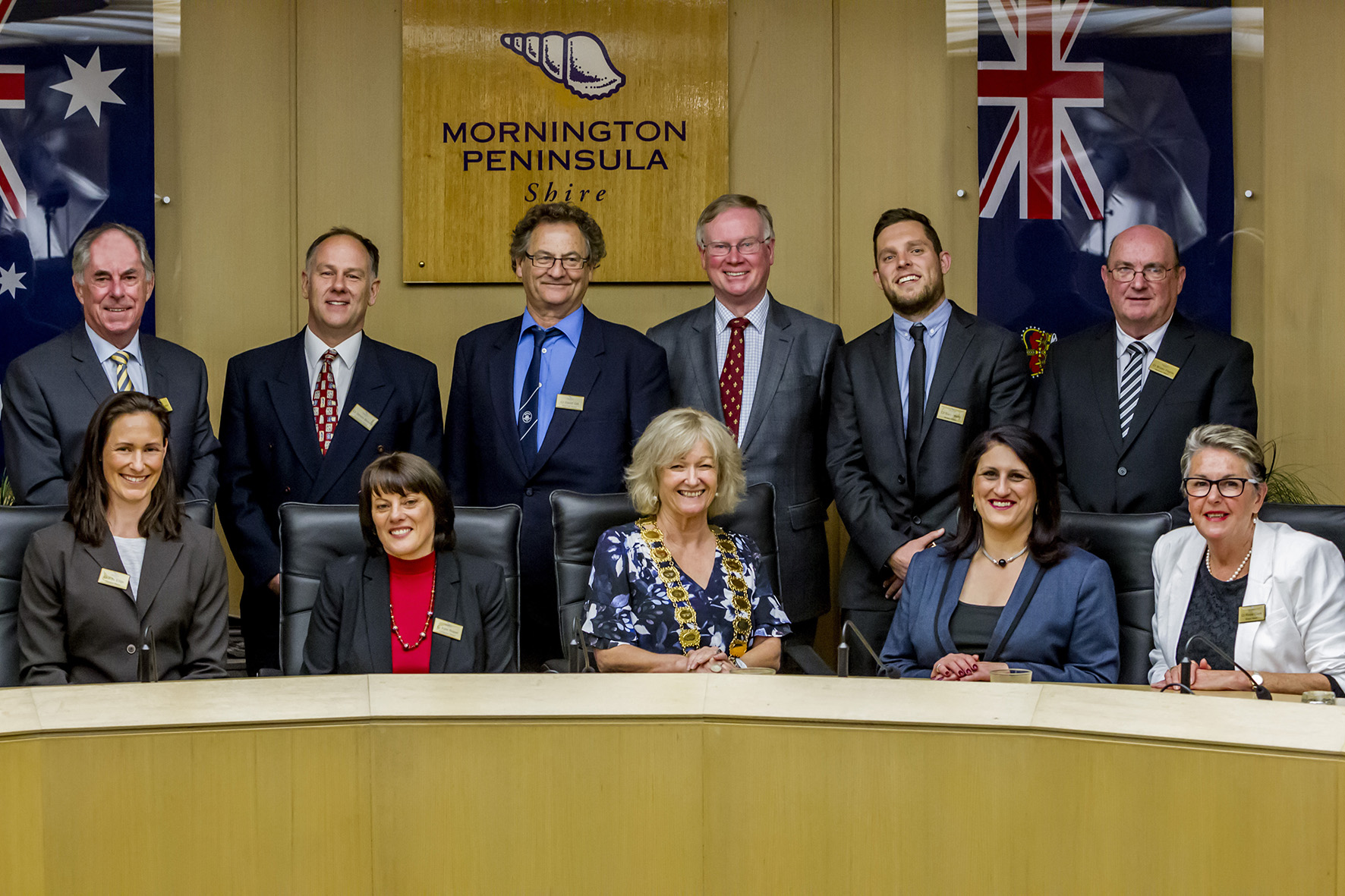 Cr Colomb said planning council's budget each year after hearing community feedback and looking at how property developments and major projects can have an effect on the community, economy and environment are always high on council's agenda.
Crs Antonella Celi and Hugh Fraser also put their hands up to be mayor at Monday's meeting.
Councillors traditionally meet behind closed doors to discuss who should be mayor so a unanimous show of unity for a sole nominee can be made at the public statutory meeting to elect a new civic leader.
The News understands there was no animosity between councillors when debating who should be mayor in the lead up to the public vote despite three councillors throwing their names into the ring to be mayor.
While councillors were calm, the vote at the public meeting to back Cr Colomb as mayor was conducted in a haphazard manner.
Votes for the three nominees were cast in alphabetical surname order.
Cr Celi received one vote, her own, for mayor before Cr Colomb was elected with a brief show of hands by several councillors.
Cr Frank Martin, chairing the meeting before the election of a new mayor, declared "an absolute majority" for Cr Colomb as mayor on the second vote.
No vote was subsequently held for Cr Fraser's nomination.
Cr Celi put her hand up to vote for Cr Colomb despite having voted for herself to be mayor moments before the second vote.
Councillors also unanimously rubber-stamped their remuneration for the upcoming 12 months at the public meeting.
Councillors will receive $28,907 each, plus 9.5 per cent superannuation. The mayor will be paid $92,333 pro rata plus super.
Cr Bryan Payne was unanimously elected deputy mayor by councillors. The Portsea resident is an accountant and former CEO of Corio, Springvale, Whitehorse and Derwent Valley councils.
While there is no extra remuneration for being deputy mayor, the incumbent can be called upon to chair public council meetings and speak at events in the mayor's absence.
Mornington Peninsula Shire's councillors for 2016-20 are Bev Colomb, Rosie Clark and Sam Hearn (Briars ward), Kate Roper (Cerberus ward), Hugh Fraser and Bryan Payne (Nepean ward), David Gill (Red Hill ward), Antonella Celli, Simon Brooks and Frank Martin (Seawinds ward) and Julie Edge (Watson ward).
Cr Martin and Cr Gill have previously served as councillors. Crs Celi, Colomb and Fraser were re-elected after being councillors during the 2012-16 council term.