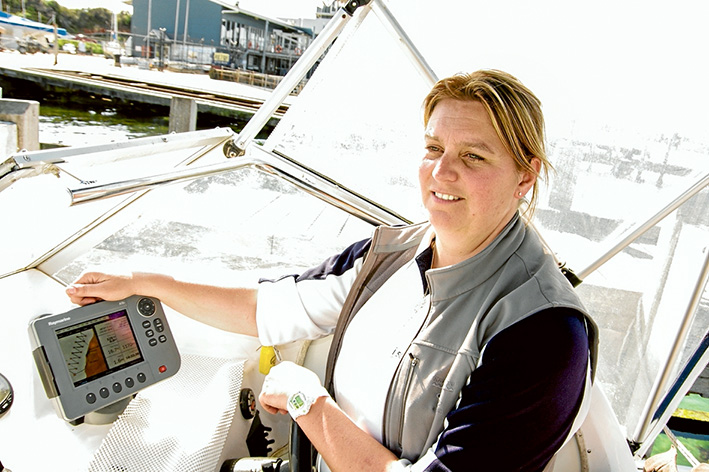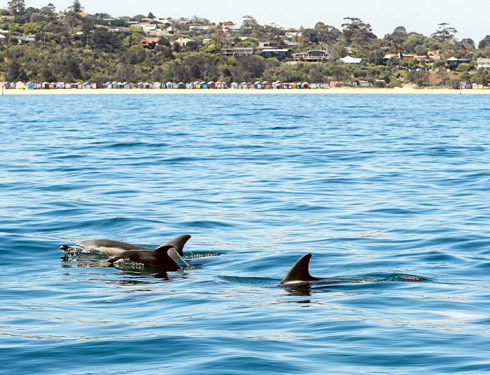 AFTER eight years of studying their behaviours, diets, relationships as well as photographing their every visible move, Sue Mason gives the impression there are still more unknowns than knowns when it comes to a "community" of dolphins living in Port Phillip between Frankston and Dromana.
"There are always questions to be answered."
Ms Mason's interest in cetaceans (whales, dolphins and porpoises) dates back to when she and her husband John, spent three weeks each year for eight years – their Christmas holidays – as volunteer whale watchers in Hawaii for Earthwatch.
Like any good carer, Ms Mason is now checking the skins of the bay's resident common dolphins by studying close-up photographs.
The condition of visible lesions is one of the few clues available to their overall health.
"They're wild, so we can't capture them if we want to treat or inject them," Ms Mason, research director with the Hastings-based Dolphin Research Centre, said.
"If we do want to help, we have to come up with a non-invasive way of doing so.
"We need to manage for [dangerous] events. If we find the animals are distressed or ill we need to find the reasons for this."
Her studies of the group of 30 short-beaked common dolphins that resides along the bay's mid-eastern shore are presented in a thesis she has just submitted for evaluation and which also forms the backbone of an article recently published in the Royal Society's Open Science journal.
Without being able to examine individual dolphins or take samples, Ms Mason believes most are healthy "because the bay's pretty healthy".
Just last month a colleague in Scotland showed Ms Mason photographs of lesions on dolphins in her research area which showed "the ones on our dolphins aren't anywhere near that bad".
"Some of our dolphins have the scars, possibly from boat propellers, so it is critical to be aware of them and follow the marine mammal regulations [which stipulate] vessels shouldn't deliberately approach dolphins closer than 100 metres, or 300 metres for a jet ski."
Other environmental conditions which could adversely affect dolphins include salinity, water temperature "and they can be quite rough on one another".
Ms Mason said her studies had shown that the common dolphins, usually found in the open sea, lived permanently in the bay.
"Common dolphins normally live in offshore waters, so it is something to treasure having them take up residence in the shallow and comparatively enclosed waters between Mt Martha and Mt Eliza," Ms Mason said.
She said the bay also has a larger, maybe 120 strong, community of bottlenose dolphins, although there was evidence that some of these larger animals went into the open sea and around to Western Port.
Ms Mason and her team have been monitoring the common dolphin community since 2007 using the unique nicks and notches on their dorsal fins to identify and track the 30 or so individuals.
"It is remarkable that our bay now has resident communities of both bottlenose and common dolphins at a time when many locations around the world are losing their resident dolphins," Ms Mason said.
The common dolphins which Ms Mason and her team watch from both land and sea are most visible close to shore in spring and autumn.
They believe deeper waters found along the Selwyn Fault near the shore also attract the fish on which the dolphins feed.
"We lose contact with the commons over summer. They may move out towards the centre of the bay following their food, but we're also not out in the boat so much," Ms Mason said.
For more information about the dolphins in Port Phillip or to join the Adopt-A-Dolphin program go to www.dolphinresearch.org.au
First published in the Southern Peninsula News – 22 November 2016