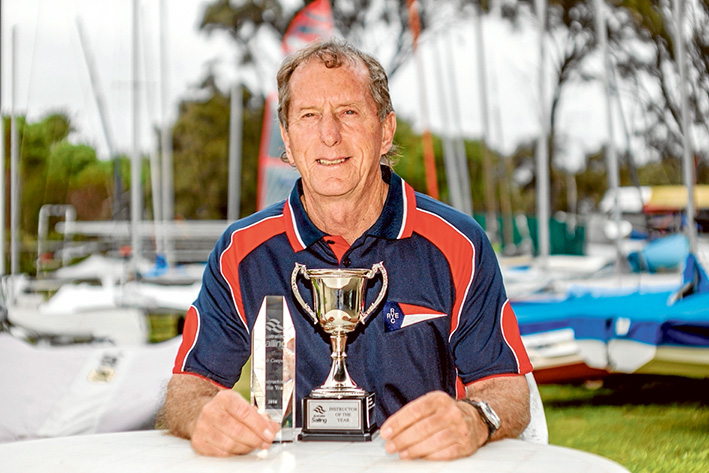 BOB Cooper could talk about the joys of sailing all day. The Rye resident, who joined the local sailing club 40 years ago, has made sailing and teaching the sport his lifelong passion.
And the effort has been worthwhile. Mr Rogers was recently named Sailing Instructor of the Year by yachting's highest body, Australian Sailing, and presented with his trophy at a gala affair at the Sydney Cricket Ground. He also received a perpetual trophy.
As the sailing school principal at Rye Yacht Club, Mr Cooper coordinates the training of all levels in the juniors to adults sailing program. He coaches yachties aged seven and up in a range of off-the-beach boats and also runs Rye Primary School's sail training program.
The former Frankston High teacher of 23 years was described by fellow members as a "tireless worker" for the club.
"I do love sailing; it's the ultimate relaxation with so many aspects," he said.
"It clears the mind and, if you don't concentrate, you're in …"
Mr Cooper started sailing even before he joined the club and now, at 66, sees the benefits of competing at all ages.
"We've got 70-year-olds here racing and doing well. It suits people of all ages."
First published in the Southern Peninsula News – 22 November 2016