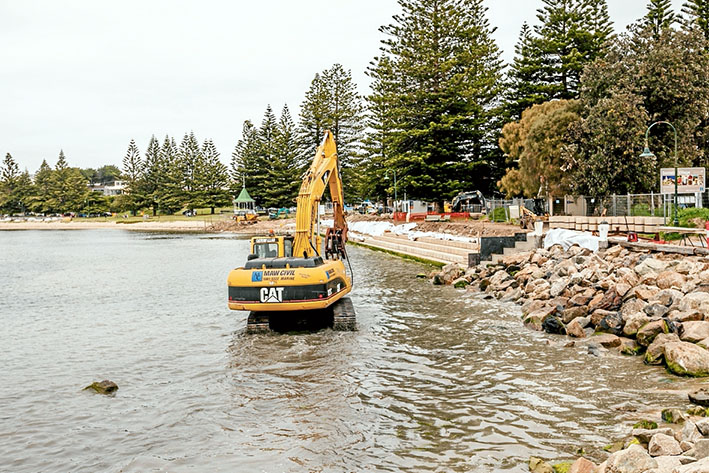 SAND is being trucked onto the beach at Sorrento for summer.
The renourishment works are expected to be completed within a month.
Department of Environment, Land, Water and Planning (DELWP) coastal project officer Jacky Priestly said the works would widen the beach between the boat ramp and the Sea Road Ferries' terminal by about 12 metres.
"Erosion at many Port Phillip beaches means they do not have enough natural sand to protect foreshores and infrastructure," she said.
"We identified that this area was suffering from erosion, resulting in a narrow beach that could no longer support vegetation and was becoming a hindrance for beach walkers."
Ms Priestly said bay beaches received about 40 million visits a year.
There will be full access to the Sorrento beach on weekends, but some sections will be restricted 7am-6pm, Monday to Friday.
First published in the Southern Peninsula News – 22 November 2016