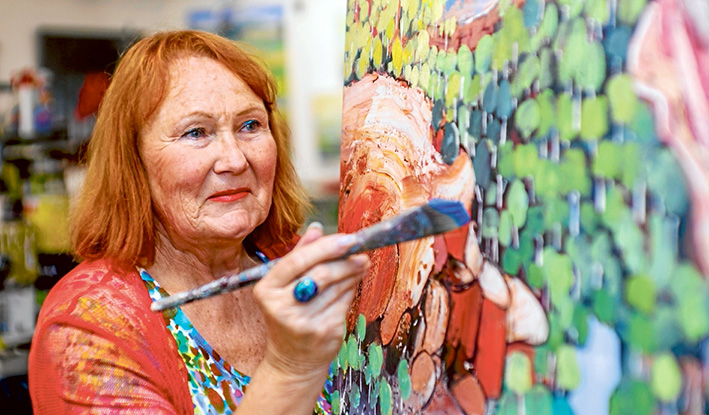 Manyung Gallery Sorrento will be holding an exhibition this December for a much loved peninsula artist, Carole Foster. On display will be about 24 works of art, ranging from her well known landscapes to a new series of designer birds.
"The exhibition is basically half landscape and half designer birds, which is a new series I have been working on," said Foster. "I have been painting birds since I was a child but have wanted to do a series like this for years now. These will be the first time I have displayed them in this Manyung exhibition."
With 'nature's rhythms' the popular artist has drawn from her extensive journeying throughout Australia and 40 years of experience as an artist and teacher.
"I have been painting birds for a number of years but had never seen anything like this. I feel like these paintings with colours and designs on the birds make them more interesting and give them a new vitality," said Foster. "Along with the landscapes from all over Australian, including some local areas, it is going to be a great exhibition."
The Carole Foster exhibition from December 3 till December 15 is at Manyung Gallery, 113 Ocean Beach Road, Sorrento. Phone 9787 2953.
First published in the Southern Peninsula News – 29 November 2016