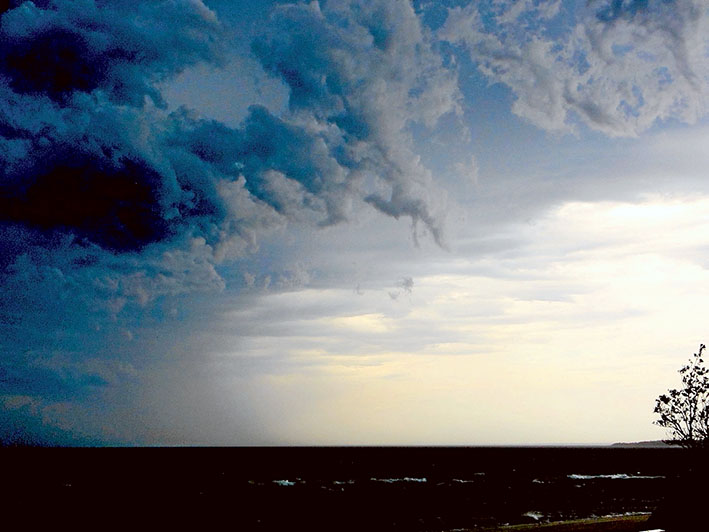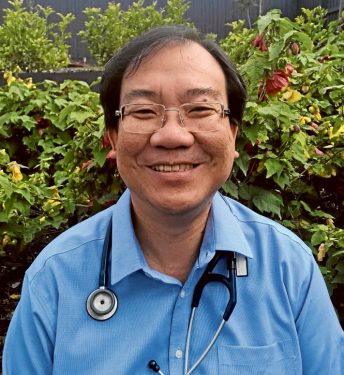 A RECORD number of patients sought treatment at Frankston Hospital's emergency department after an early evening cool change swept through last Monday (21 November).
The thunderstorm asthma event described by senior Melbourne medicos as "a health emergency of unprecedented scale" put emergency medical services under pressure throughout Melbourne.
Eight people have now died and thousands were left gasping for breath after wild winds coincided with a high pollen count.
Such was the scale of the event that Ambulance Victoria was forced to issue an alert on Twitter.
After the weather-driven disaster hit, Frankston Hospital's emergency department was deluged with 77 patients between 7pm and midnight.
Of these patients, 51 complained of respiratory problems; five were critically unwell; and three were sent to intensive care.
Some of the patients had never experienced asthma before.
There was even a Code Blue alert in the hospital car park – meaning a patient was so badly afflicted by breathing difficulties that he could not walk. A stretcher was sent out to bring him to casualty.
Others were suffering pre-arrest – not breathing – and required intubation with breathing tubes into their windpipes, or even machine-assisted breathing.
The emergency department saw 260 patients instead of the usual 200 in the 24 hours from noon Monday to noon Tuesday.
Emergency doctor Leong Goh, who was in charge of the hospital's response team, worked through "an exhausting" night from 2pm-5am Tuesday. Other staff stayed back for up to four hours to help cope with the onslaught, going home only if rostered on early next day.
"It was certainly exciting to have such an overwhelming flow of patients," Dr Goh, a doctor for 25 years, said. "We had a lot of very sick people, especially for asthma.
"It has never been this bad before and really caused a drain on the system.
"I've been here 16 years and I've never seen such a single big problem."
The wave of patients began about 8pm, an hour after the cool change moved through. "We didn't realise that we would have so many people here and it took us time to realise what was going on," he said.
"Normally we would see around 20 patients [for respiratory problems] but we had 51 this time and it was only in the evening shortly after the storm."
Most patients were aged 40 and under, with sufferers of asthma, eczema, hay fever and other allergies, most affected.
Dr Goh said treatments depended on the sickness of the patient. Some needed only Ventolin or steroid tablets to help with breathing.
Rosebud Hospital was not so badly affected, with only four patients presenting with storm-asthma symptoms.
State Health Department spokesman Bram Alexander said the "complex nature and scale of the event [meant] further comment [was] not appropriate until a cause of death has been attributed for these cases".
"It is extremely unusual to get 51 respiratory patients in emergency in such a short space of time."

"Some staff stayed back to assist with the high volume of patients. The staff who worked within the Emergency Department as well as within the rest of our health service such as the Intensive Care Unit and the Respiratory Unit were absolutely fantastic"

"The thunderstorm breaks down pollen grains to smaller pieces. Due to their size, the small pollen grains which are carried by the storm, bypass nose hairs which usually act as a barrier, triggering the narrowing of the smaller airways of the lungs which leads to shortness of breath. The population which seems to be most affected are those with seasonal allergies eg hayfever."

Dr Shyaman Menon, Clinical Director, Emergency Services, Peninsula Health
First published in the Southern Peninsula News – 29 November 2016