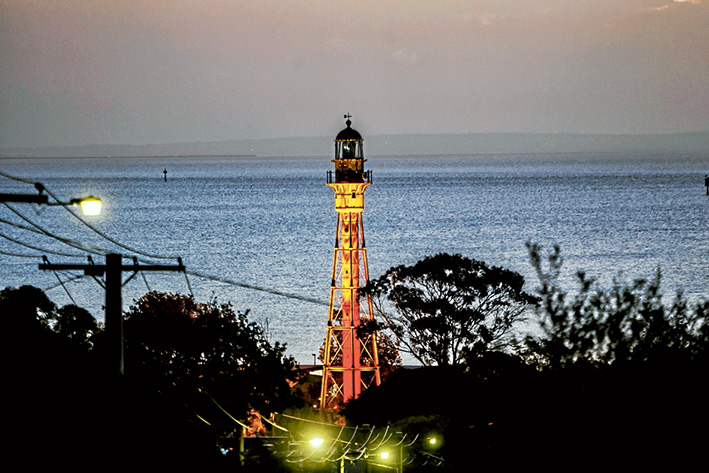 McCRAE lighthouse will be bathed in orange light from dusk to dawn for next few weeks to bring attention to the Victoria Against Violence campaign.
The steel tower, built in 1874, is the tallest lighthouse on mainland Victoria and one of 14 prominent landmarks – and the only one on the Mornington Peninsula – to show off the campaign's colours.
Disability and Ageing Minister Martin Foley is expected to attend an elder abuse campaign launch at McCrae Yacht Club, 10am, Friday 2 December, as part of the state government's campaign.
Organisers are hopeful of a grant of $1 million for their work.
The state government launched its second Victoria Against Violence campaign on Thursday 24 November.
The campaign encourages people to stand together to stamp out family violence, with the government providing $175,000 to support community events and activities across the state.
People are encouraged to wear orange and join in events across Melbourne and regional Victoria.
"Victoria Against Violence is an important way for every member of the community to step up and challenge the attitudes that fuel violence," Prevention of Family Violence Minister Fiona Richardson said.
"Fly an orange flag, wear an orange scarf, socks or tie – it all sends a signal that we won't be silent about family violence."
First published in the Southern Peninsula News – 29 November 2016