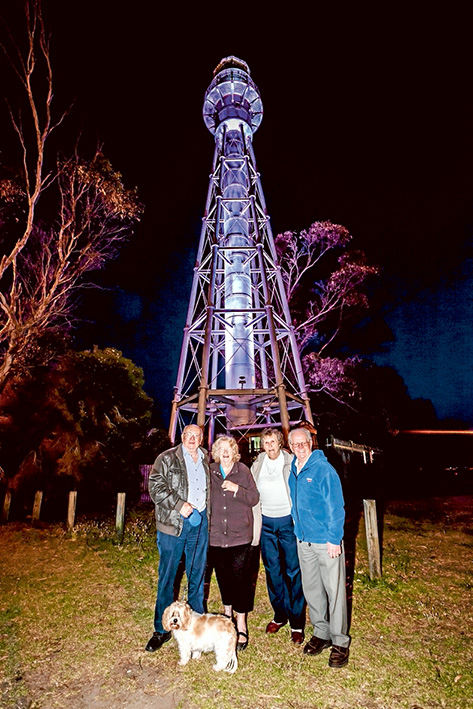 MCCRAE Yacht Club hosted a state government campaign focusing on elder abuse and family violence, Friday 2 December.
Prevention of Family Violence Minister Fiona Richardson announced that $1 million would be spent on programs to support the elderly victims of family violence.
"Older Victorians suffer from high rates of family violence and abuse, yet it's rarely discussed in public," Ms Richardson said. "We need to increase people's awareness of this problem so senior Victorians are supported and empowered.
"Elder abuse is a form of family violence that must be addressed as a priority to ensure older individuals are kept safe."
Other speakers were Jeanette Lane, of the Victim Survivors' Advisory Committee, and Jenny Blakey, of Seniors Rights Victoria.
Ms Lane was instrumental in having McCrae lighthouse lit up in orange overnight for several weeks to bring attention to the Victoria Against Violence campaign.
Senior Victorians commissioner Gerard Mansour has been named as an ambassador to give elder victims of family violence a voice.
One of his priorities is preventing elder abuse. "The best way to do that is to get the issue out in the open, rather than something that is locked up in families," he said at the launch.
"The sad thing is that many older Victorians suffering abuse do so in silence, or even fail to acknowledge to themselves they are victims."
The funding will support programs to raise awareness so older people, their carers, and family members, are aware of the rights of senior Victorians.
It will also support programs to prevent perpetrators from committing family violence against the elderly and encourage bystanders to speak out.
The National Ageing Research Institute says two thirds of elder abuse is perpetrated by a son or daughter.
First published in the Southern Peninsula News – 6 December 2016