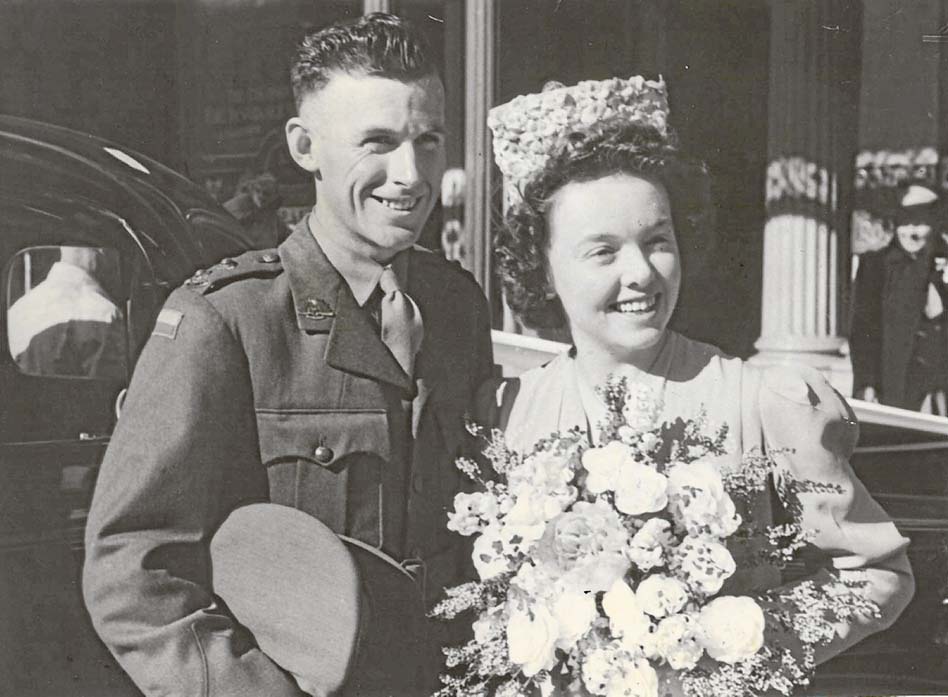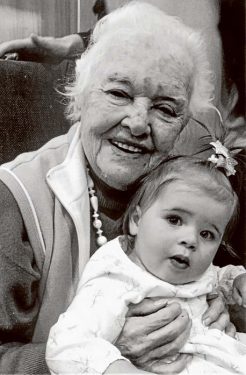 FRANCES Josephine Wattis was born in Ballarat on 30 November, 1916 to Charles and Patricia. Those were the days prior to the SEC and each town generated its own electricity. Charles Wattis was an electrician employed by the company which supplied power to Ballarat.
Frances had one sister, Dorothy, and they attended Loreto College. On leaving school at 16 Frances worked in a chemist shop.
At a dance in Ballarat, Frances met Thomas Robert Bruce who was employed by a local company as a graphic artist. Much of their work was advertising for theatres. Frances also had an interest in art, and a romance blossomed.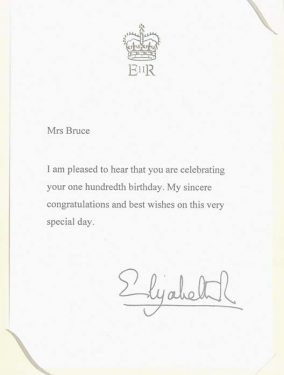 Tom, who had been in the CMF, joined up soon after the outbreak of war. He was initially stationed in Darwin but later served on Bougainville where he was promoted to Lieutenant. In 1943 he returned to Ballarat on leave and he and Frances were married. Frances and his sister then carried on the business in Tom's absence.
A few years after his discharge Tom sold the business in Ballarat and he and Frances moved to Melbourne, living in North Caulfield. Tom obtained employment with the PMG as an artist and he also did graphics for Moomba procession advertising. Frances worked in retail with the Myer city store for about 15 years, and then transferred to Chadstone when she and Tom moved to that suburb.
Tom retired in 1977 and he and Frances spent six months in London, being there for the Queen's Silver jubilee.
In 1988 the couple moved to Hastings and took up residence next door to Vic. and Margaret Jeremiah in Gaskin Avenue. Having no family of their own they soon "adopted" the Jeremiah children and became part of that family. Tom died in 1997 but Frances still has a tight bond with her neighbours which now includes great grandchildren and a great great grandchild. For many years Frances and Margaret Jeremiah went on the annual trip with the Senior Citizens and this is a memory she cherishes. Painting was always a hobby, and her home has some of her water colours on display.
Frances has been the next-door neighbour of the Jeremiah family for the past 30 years. The fact that she was an Essendon supporter dating back to the Coleman era ensured that Frances was off to a good start! In more recent times she was delighted when the Coleman statue was erected in Hastings.
Vic and Margaret Jeremiah have found Frances to be a most generous and gracious lady who at all times has displayed a wonderful zest for life. She has willingly donated her time to the overall welfare and well being of others.
In the week prior to her birthday Frances received congratulatory messages from the local MP's Greg Hunt and Neale Burgess, the Premier, Governor-General, State Governor of Victoria, Prime Minister and the Queen.
While some of her nieces have marked the occasion by taking Frances to lunch at The Briars, the main celebration was a lunch held on Sunday 27 November at the Lynbrook Hotel where four generations of her adopted family (the Jeremiahs) honoured this much admired and dearly loved neighbour.