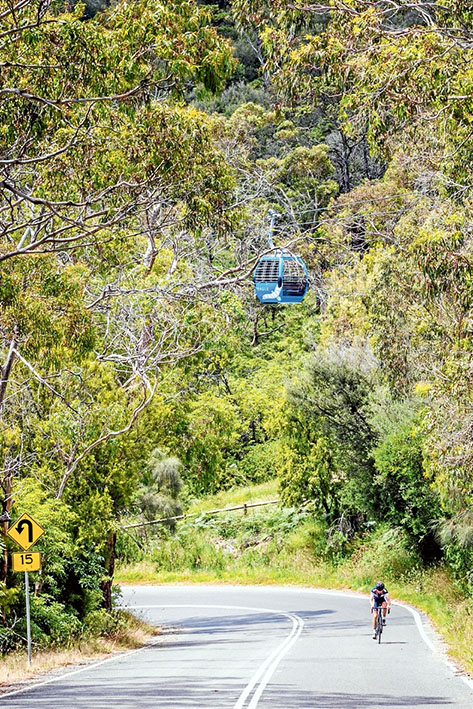 A lone cyclist tackles the road's sweeping bends as paying customers in the Eagle cable car take 15 minutes to get to the top of Arthurs Seat.
The $16 million direct link to the 300 metre summit opened on Saturday and the blue gondolas now run 10am-8pm daily (except Christmas Day). Sue Sharples and her grandson Dusty, above, were able to take the easy and comfortable way to the top while the cyclist, right, worked somewhat harder before he could enjoy to the views of Port Phillip.
The Eagle runs along the same route as the former 1960s era chairlift which closed 10 years ago following a 2003 breakdown which left 18 people injured and stranded a further 50.
Development of the Eagle was not without controversy as objectors unsuccessfully railed against tree clearing, materials used for summit station, fire dangers and the colour of gondolas.