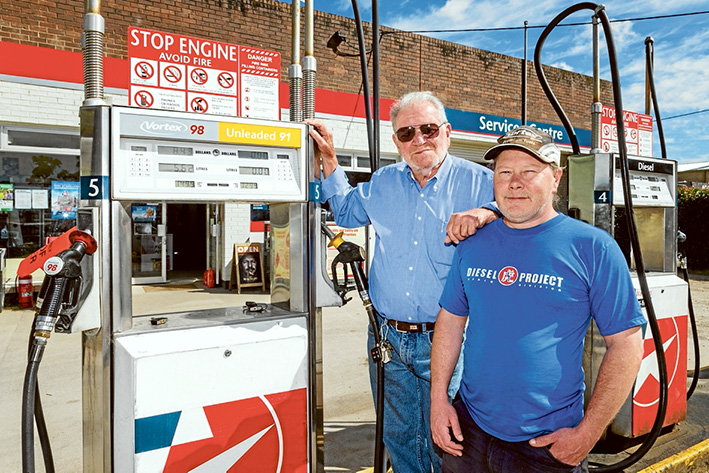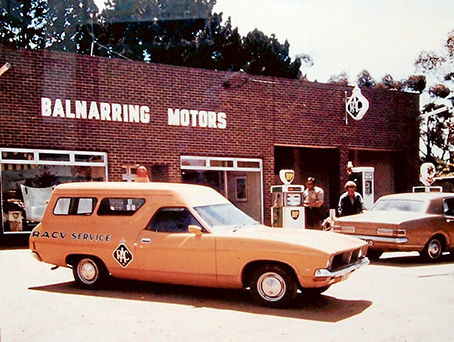 IT was 1968 and the Premier of Victoria was Henry Bolte, John Gorton was Prime Minister, Lionel Rose was world bantamweight champion, The Seekers were Australians of the Year and Rain Lover won the Melbourne Cup.
On the roads, Victorian-built Holdens and Fords were the vehicles of choice.
And David Bristow began his fledging career at Balnarring Motors.
Last week, after 48 years and two months, Mr Bristow said goodbye to the business which has been a big part of his life and also that of his son, also David.
A mechanical engineer, Mr Bristow, 74, started working at the Frankston-Flinders Rd business soon after his father bought grazing property Chatsworth Park further up the road.
The garage's mechanic had been killed in a car accident and his brother, the then-proprietor, had only one functional arm and was unable to run the business properly.
Mr Bristow, then 25, said he was asked if he "could lend him a hand" and joined the business in what is now the Paton's Real Estate building for three years before taking over and having the garage built next door. It cost $12,000.
"That was before there was anything else in the village except a country store and the fire brigade in the old Nissan hut over the road," he recalled.
"We used to sell three brands of petrol: Shell, Golden Fleece and BP, and now they sell Caltex.
"I also had a showroom to sell Toyota cars for the Nicholson Motors dealership in Mornington, maybe selling one a fortnight on a commission basis."
Mr Bristow, a councillor at the former Shire of Hastings for six years, had more strings to his bow than just cars. As a young man he used his mechanical prowess to design artificial limbs at a South Melbourne factory, as well as making gas-powered arms for amputees.
In a change of tack, he then used those skills to make innovative and ground-breaking camera equipment for award-winning films and TV commercials, working with pioneer cameraman Mike Browning.
"I made all the special effects rigs, such as cameras under helicopters and on cars," he said.
A special memory is making special equipment to film the award-winning Australian government pavilion at the 1988 Brisbane Commonwealth Games.
Another is making an advertisement for Beaurepaire Tyres – "Trust Your Reflexes" – at the Balnarring garage.
"I have a saying: 'I design something and I make it'. I have a draw full of patents that, unfortunately, aren't worth the paper they are written on."
Son David – who has a computer background – joined the Balnarring business 18 years ago, helping his father cope with the new generation of computer-equipped vehicles. Sadly, at around the same time Mr Bristow's wife, Dorothy, died of cancer.
Now retired, Mr Bristow will devote more time to his Coolart Rd property as well as land at Yarram where he runs cattle. "I'll also look after my health and spend more time fishing."
One major retirement project is to document and categorise the "millions of pictures" he has taken over the years – especially of his TV days.