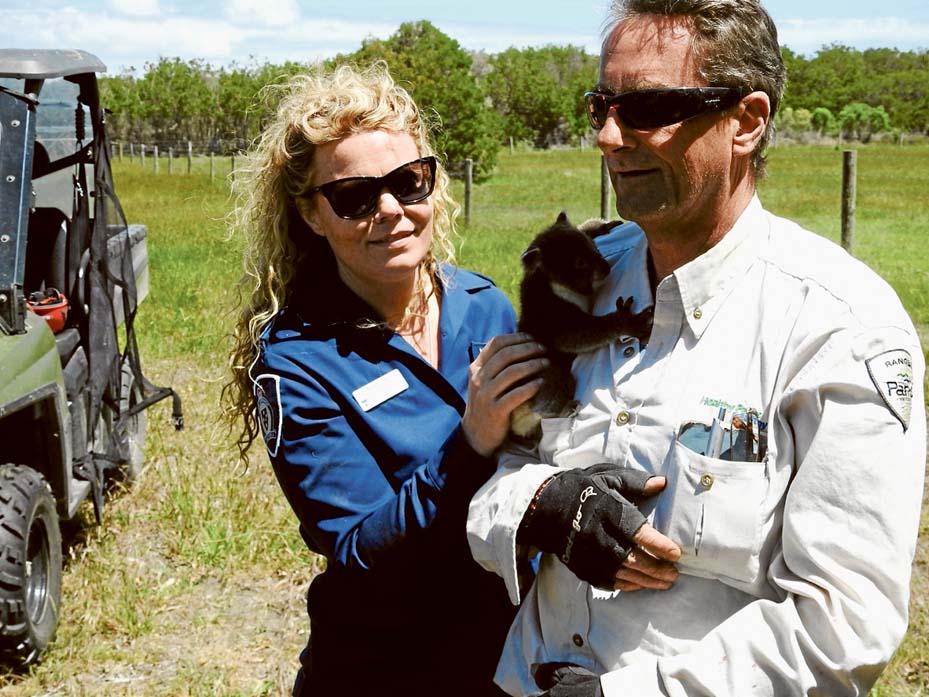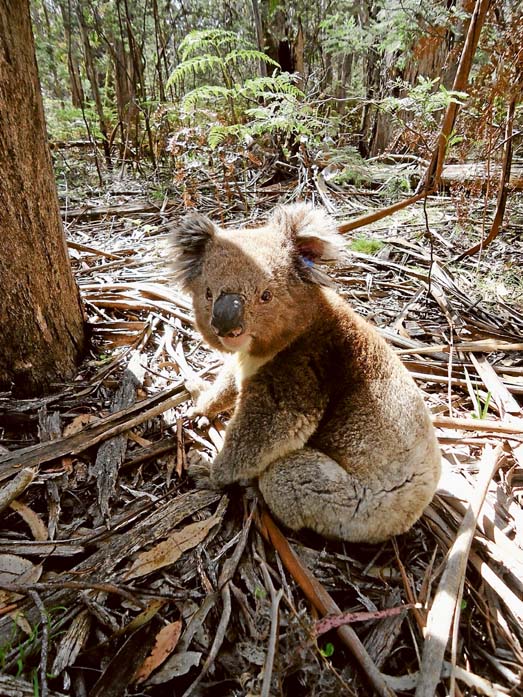 Moving house is seen by psychologists as being one of the most stressful of undertakings and the same probably applies to koalas.
Monitoring stress in people is not too hard – just listen. But when it comes to koalas a more scientific approach is necessary.
Thirty koalas relocated from French Island to a forest near Tallarook in central Victoria have been fitted with a radio collar so their movements and wellbeing can be closely monitored.
Scientists decided it was best to make the move after the ever-increasing numbers of koalas started to eat their way through their island home.
While appearing slow moving and sleepy, the koalas have steadily over-browsed eucalypts on French Island to the point where starvation has become a probability.
Koalas were introduced to the island and, as well as being disease-free compared to colonies on the mainland, have increased in numbers to the extent that they are having a detriment effect on the island's environment.
If the 30 koalas now resident at Tallarook make a healthy transition they could be followed next year by "a much larger scale translocation".
"The release of Koalas at the new site went smoothly and early signs are positive," principal scientist at the Arthur Rylah Institute Peter Menkhorst, said. The translocation trial is being carried out by the institute and Parks Victoria.
Mr Menkhorst said the Tallarook forest contained several eucalypt species known to be eaten by koalas and had a low resident population of koalas.
"Upon release, all of the koalas moved freely into the new area and most began eating leaves immediately," he said. "We carried out a check of the koalas several days post-release, and while we weren't able to sight the koalas, the signals received from their radio-monitoring collars show all are alive.
"The radio frequencies also showed that some of the koalas have moved away from their release site, a positive sign in that they are actively exploring their new home.
"We will continue to monitor their survival over the next two months, and carry out health and weight checks at the end of that period."
The trial translocation follows a fertility control and health check program, carried out on more than 400 French Island koalas, to help stabilise the population.