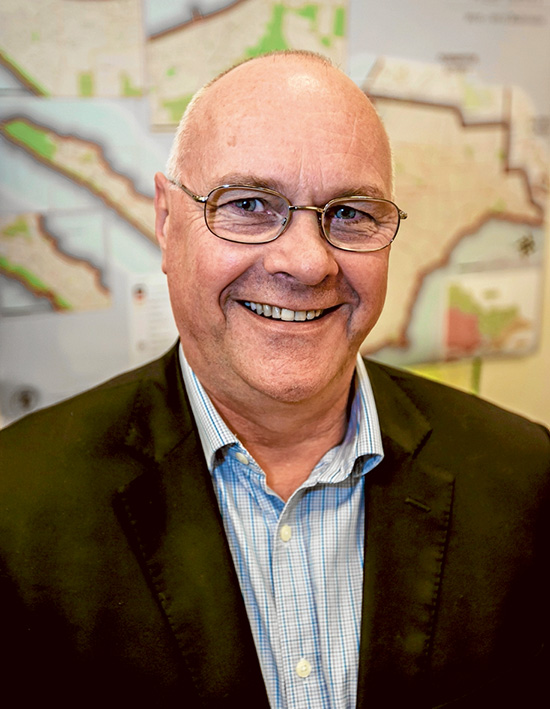 RUSSELL Joseph has been selected as the Liberal Party's candidate for the seat of Nepean at the November 2018 state election.
Mr Joseph is the electorate officer for Martin Dixon, a former education minister who has held Nepean for 14 years and the now-defunct seat of Dromana for six years.
Anonymous "party insiders" were widely quoted by the media as criticising the choice of Mr Joseph as being counter the Liberal Party's stated aims of wanting "renewal" and a more "diverse" parliamentary representation.
The Liberal Party currently has seven women MPs in the 88-member Lower House (Legislative Assembly), Labor has 22 and the National Party has two.
After his pre-selection win two weekends ago Mr Joseph, 56, said "generational change doesn't come by birth dates alone, that's a mindset".
Mr Joseph was one of five candidates (including one woman) running for preselection.
A former builder living in Dromana, Mr Joseph said he "didn't set out at 18 to be an MP, but I found I enjoyed the work when I came to work with Martin".
"If you take issues raised by the local community seriously you can see they have a legislative background and work for change.
"I enjoy helping people navigate the labyrinth of government."
Mr Joseph expects issues at the 2018 election to "ones we've already been running with – public transport, the need for noise barriers on the [Mornington Peninsula] freeway – we'll keep running with those".
He said his approach to solving issues was "sometimes a bit different by taking a bipartisan approach with the [Labor] government so everyone can relax".
"The community like to see that – no political posturing.
"If anything, I'd like to bring to the role [of MP] a principle of having a win-win situation. I don't like anyone to lose, which is a heresy in modern day politics."
Mr Joseph said he likes to see projects "through to the end" and cites as an example his work towards increasing the amount of recycled water being made available to the peninsula's "hinterland".
"I'm happy to do the back of the envelope work and hand it on to the minister," he said."Normally someone would hold this back until there's an election, but that means it [the proposal] rolls on and nothing happens."
Mr Joseph said he was preparing something for the government and "once I've got the ducks in a row will shoot it off to the government before the election".
"But whether or not they conduct a feasibility study before the election, I don't know."
Mr Dixon holds Nepean with a 7.6 per cent majority, which puts the seat in the "fairly safe" category for the Liberal Party.
Labor holds the Lower House with 47 seats, as opposed to the Liberals' 30, Nationals eight, Greens two and one  independent (Shepparton MP Suzanna Sheed).
First published in the Southern Peninsula News – 13 December 2016