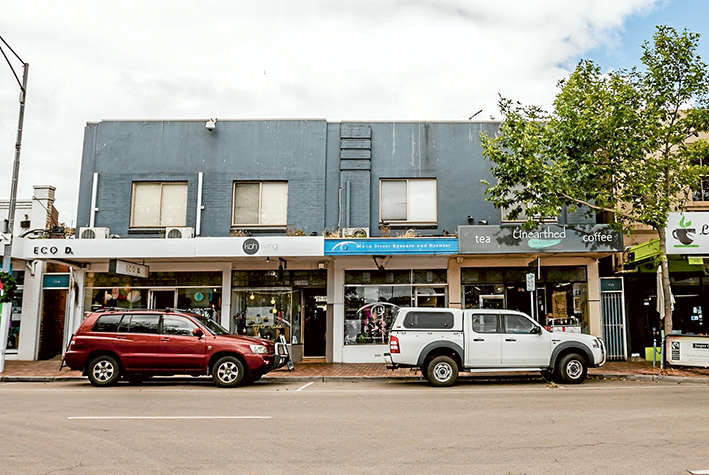 MAIN St traders fear a proposed three-storey mixed use development opposite Blake St will force them out of their businesses and ruin the heritage feel of the area.
Their four shops, at 55-61 Main St, were sold in August 2014 for $4.2 million after being built in 1902 and renovated in the 1930s.
Businesses affected are Eco D, Koh Living, an optometrist, and a tea shop, at least one of which has been trading for up to 15 years.
It is believed the businesses – with the exception of Koh Living – are on short-term leases and the tenants could be asked to vacate at short notice.
Leasing agent's Vinci Carbone director Frank Vinci said he could not disclose any of the tenancy terms as this would breach landlord and tenant confidentiality.
"However, we can categorically state that the [landlord] has adhered to every aspect of the agreements which have been made with the lessees," he said.
When approached by The News on Thursday Mornington Peninsula Shire planners would not discuss proposals for the site or confirm whether plans had been approved. The shire's communications department did not respond to questions by deadline on Friday.
Koh Living's Tui Cordemans said a request by the leasing agents for the tenants to sign "already-filled-out" Section 21 notices – giving them the right to end their tenancies quickly – is fuelling their unease.
Ms Cordemans says she has a five-year lease with a two-year demolition clause. She said she called the Small Business Commission to complain after feeling "bullied" over the Section 21 notices.
"We have a contract [lease] yet we were not even six weeks in the building when they tried to force the notices onto us," she said.
"Straight away I called the commission and was told I didn't have to sign it."
Ms Cordemans said plans for an arcade with shops, offices and apartments, was out of character with the 114-year-old heritage site. "I don't want to see all our shops demolished and every single one of our customers is on board with us," she said. "We are a cute, quaint group with a similar heritage and our customers don't want a big shopping arcade."
She said traders may have been "a bit naïve" in thinking their tenancies were safe. "I feel for the others who have been here so long."