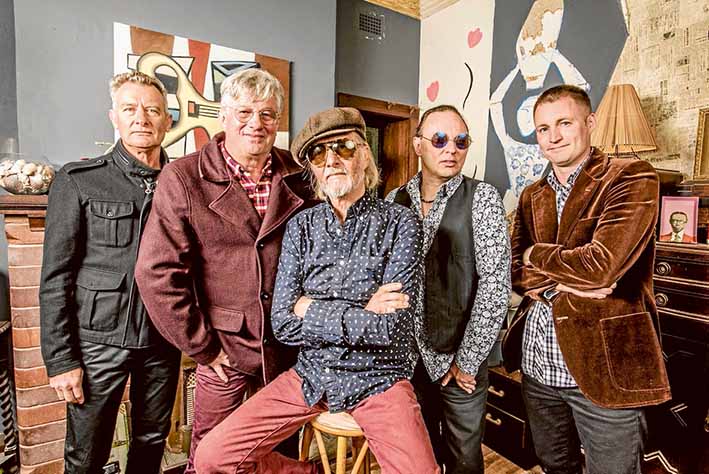 Nearly 40 years of recording and non stop touring. 25 top 40 hits in Australia. Sustained international airplay and Mentals are still at it. Martin Plaza and Greedy Smith are always writing songs. They can't stop! Here comes a loony chunkabilly track from Plaza. Slide guitar harmonica and laconic vocal take us to his bedlam. -Goat Tracks In My Sandpit-. A troubled soul?
Recorded in Martin Plaza's Sandpit and A Sharp In Riverwood. Plaza obliquely pays tribute to Brian Wilson of the Beach Boys referencing his famous living room sandpit where Brian wrote his songs and faced his personal demons.
Plaza's demons?: phantom footprints? unseen goats drinking all his cans beer? Shades of the Nips perhaps. Produced by Martin and Steve James who produced Mentals take on RocknRoll Music for Young Einstein.
In the can and just around the corner is a five track EP featuring the Mentals current lineup of Martin Cilia From the Atlantics on guitar, Jacob Cook on drums and from Mondo Rock, Casey Chambers and Jimmy Barnes James Gillard on bass and bvs. Five new songs Written by Greedy and Martin that Show the range and depth of two
lifetimes in pop songwriting.
Mental as Anything will be playing at The Grand Hotel, Mornington, on Friday 10 February.
Tickets at grand.oztix.com.au or www.grand.net.au