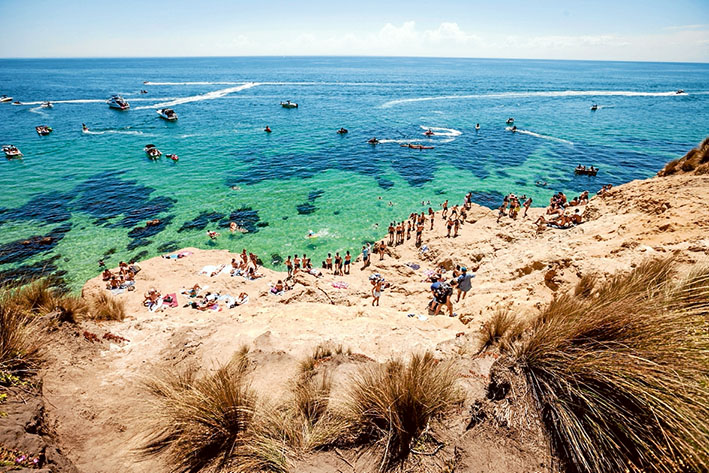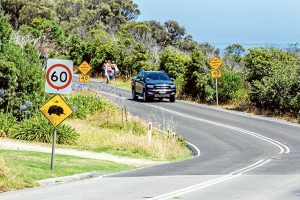 NEW lines, new rules, wooden bollards and flashing signs are all part of a comprehensive safety plan on two of the Mornington Peninsula's busiest roads.
The traffic management changes have been made along the Esplanade between Mt Martha and Safety Beach and Marine Drive to Dromana.
The main attraction for many visitors to Mt Martha is the Pillars, a swimming and jumping spot on the steep cliffs off the Esplanade between Deakin Drive and Marguerita Av.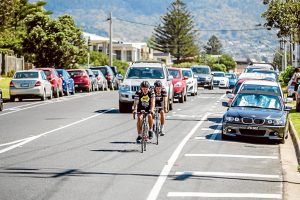 But along with its popularity – increased by its many mentions on social media – the Pillars has created traffic safety issues, including parking in nearby narrow streets.
In a bid to improve safety Mornington Peninsula Shire has installed wooden bollards along the Esplanade to prevent illegal parking and provide some sort of separation between traffic and pedestrians.
Parking is allowed on bends on two wider sections of the Esplanade.
Electronic signs give motorists and indication of their approach speeds, rewarding those dropping down to 40kph with a smiley face and a grimace for those travelling faster.
Signs advising of a 40kph limit say it is because the area has high pedestrian activity.
However, 60kph signs remain in place inside of the indicated 40kph section of road.
The shire's infrastructure strategy manager David Smith said the "legal speed limit" along the Esplanade is 60kph.
"Due to the increased pedestrian activity during the summer period the electronic 40kph advisory signage has been installed with VicRoads approval," he said.
"The purpose of this signage is to encourage motorists to travel at the suggested 40kph when pedestrians are present."
Mr Smith said new parking and bike lanes on Marine Drive "are in response to the recorded crash history with a high number of incidents involving cyclists and motor vehicles".
"The project was carried out in conjunction with the Victorian Community Road Safety Alliance in partnership with TAC and VicRoads.
"The line marking treatment is a shared traffic lane which indicates to cyclists the space on the road in which they should aim to travel on.
"In addition to this it also raises driver awareness to the presence of cyclists in the area. This is a standard treatment approved by VicRoads and is proven in reducing the types of incidents that have been occurring."