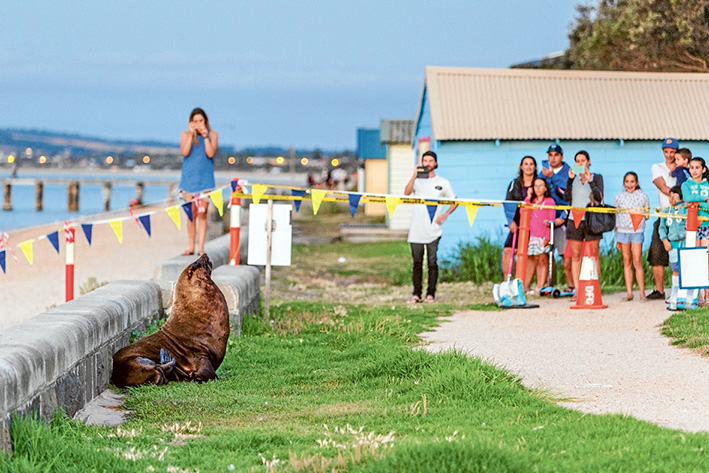 SPLENDID scenery, soft sand, lapping water and – mostly – friendly locals have made Dromana an ideal regular holiday destination for Arcto.
The Australian fur seal, aged about seven, is back for perhaps his fourth annual visit to the foreshore. He uses it as a base to search for fish and crustaceans, often at night, and returns in the early morning to rest.
Curious onlookers are being urged to stay away as the 250kg adult bull, like all seals, is protected under the Wildlife Act.
Authorised officer Abbey Smith, of the Department of Environment, Land, Water and Planning, said sightseers should stay at least 30 metres clear, with dogs kept 50 metres away and preferably on a leash. She said it was also an offence to feed, offer food or touch a seal without authorisation.
DELWP and the AGL maritime response unit will monitor Arcto's situation and allow him all the time he needs to get back into the swim of things.
Details: visit delwp.vic.gov.au or call 136 186.
To report sick, injured or distressed marine wildlife call the AGL Marine Response Unit on 0447 158 676.
First published in the Southern Peninsula News – 17 January 2017