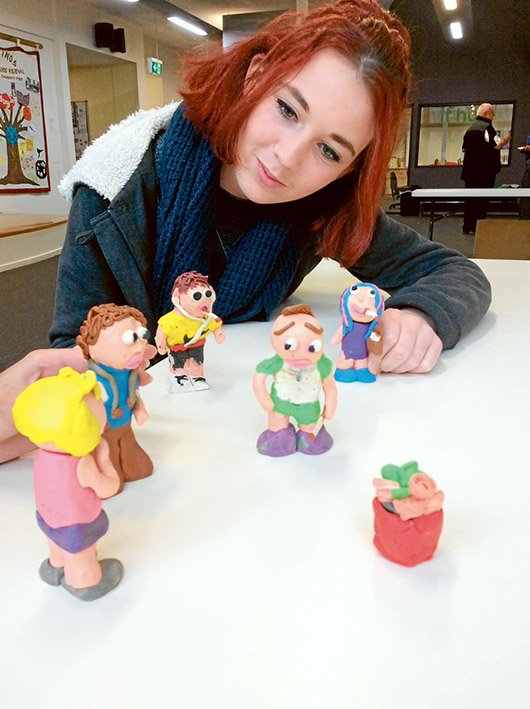 SMOKING rates in Frankston and on the Mornington Peninsula are significantly higher than the state average – statistics Peninsula Health and local schools are out to improve.
"Most people in our community would agree that no one wants their kids to smoke," Kristen Young, health promotion practitioner at Peninsula Health, said. "But, for an issue with so much support, the score card on tobacco use within our local community is quite dismal."
The service is collaborating with Mornington Peninsula Shire youth services and Frankston Mornington Peninsula Primary Care Partnership to create the Smokescreen Project.
It was launched last year at Mornington Park Primary School, Balcombe Grammar and Advance Community College.
Over five interactive sessions, students learned stop motion video production techniques and explored the implications of smoking.
"We were lucky to engage talented artist Brett Cardwell, from Cardytoons, who worked with the students to storyboard their ideas, develop characters for the clips and learn stop motion animation techniques for their Smokescreen clips," Ms Young said.
"It was a great project and the kids loved it," Mornington Park Primary School teacher Anna Vevers  said.
"It was a fantastic learning experience and, if there is an opportunity for the grade sixers next year to be involved, I know that we would be really keen."
Four of the short video clips developed through the Smokescreen Project will be screened at the Peninsula Short Film Festival, 3-5 February.
Peninsula Health is seeking funding to continue the Smokescreen Project in 2017. Those interested in being involved should call Ms Young on 9788 1506.
First published in the Southern Peninsula News – 17 January 2017