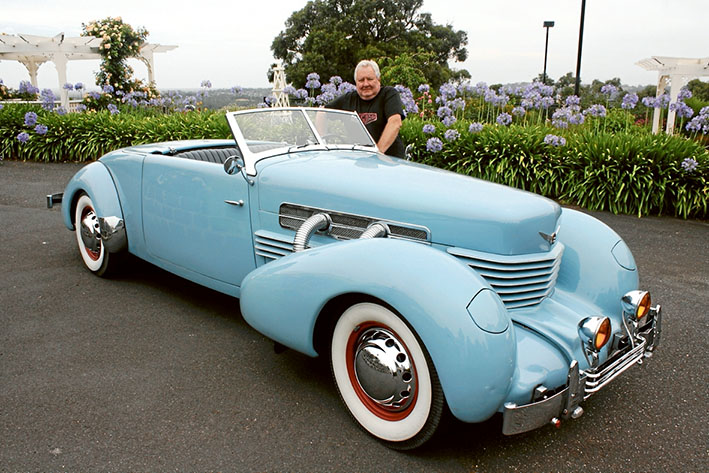 A CAR given to pioneering women aviator Amelia Earhart will be in Mornington next month as part of the RACV Great Australian Rally.
The front wheel drive supercharged Cord was a present from Earhart's husband, George Putnam, who had it painted in her favourite colour, "Eleanor blue", named after her friend Eleanor Roosevelt, the wife of the long serving United States' president, Franklin D Roosevelt.
The Cord's owner, Terry Dowel of Beaconsfield, will exhibit his car at the rally which raises money for research by the Peter MacCallum Cancer Centre.
Earhart was the first woman to fly across the Atlantic Ocean – from Canada to Wales – as a crew member in 1928 and in 1932 she was the first woman pilot to fly solo across the same ocean, in a record of 15 hours 18 minutes.
A successful author, Earhart's ambition was to be the first woman to fly solo around the world, and on 1 June 1937 she set out to fly the longest route, around the equator – 45,000 kilometres.
One month later on 2 July, after covering 39,000 kilometres, the 40-year-old pilot's Lockheed 10 Electra disappeared over the Pacific after leaving Lae, in Papua-New Guinea, en route to Hawaii via Howland Island, the second last leg of the journey. No trace of her aircraft has ever been found.
Mornington Racecourse will open to the public from 10am to 4pm on Sunday 5 February.
Food and wine will be available, along with other attractions.
Adults $10; children under 14 are free. Entry fees are donated to Peter MacCallum Cancer Centre for cancer research.
Details greataustralianrally.com.au online.
First published in the Southern Peninsula News – 17 January 2017