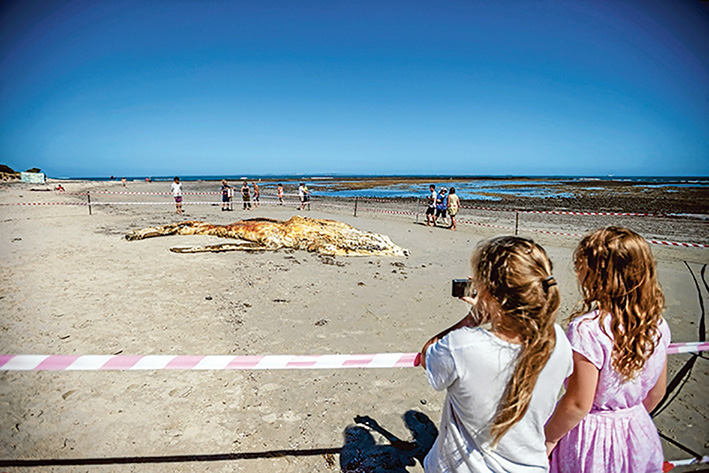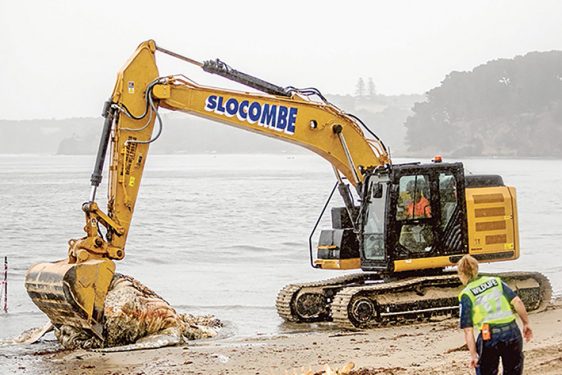 A DAY of fun in the water at Point Leo for up to 150 people with disabilities was called off on Saturday because of sharks.
It was feared sharks would be attracted to the beach by a rotting whale carcass washed up on the beach at nearby Shoreham on Wednesday.
The committee of the Disabled Surfers Association Mornington Peninsula changed the year's first event from surfing to a barbecue – although the shark threat did not deter surfers enjoying the first swell in Western Port since the New Year.
DSA Mornington Peninsula president Ashley Gardner said the event's cancellation followed consultation with members of the committee, local shark expert Kent Stannard (Tag for Life), as well as a marine biologist and Point Leo Foreshore reserve regarding removal of whale carcass.
The poor condition of the juvenile humpback meant it was not possible to determine its cause of death, but the presence of three orcas – killer whales – off Seal Rocks the previous may have been a factor.
Department of Environment, Land, Water and Planning officers were on site Thursday assessing their options of removing the carcass, such as carrying it off the beach or burying it. They decided on Friday to use a front-end loader to bury the nine-metre carcass above the high-tide mark.
DELWP incident controller Shane Van Den Born said the whale had been in the water "several weeks" and its missing tail was evidence of shark bites.
"We were hoping the hot spell would break down the body or that a high tide would wash it out to sea, but it looks like we will have to bury it."
He said rocks and difficult access made it impractical to carry the carcass up off the beach.
DELWP communications manager Sally Bateman said whales and their remains were protected and must not be disturbed or removed without authorisation. The department is the responsible agency for responding to whale and dolphin strandings.
"We have the trained and experienced staff, equipment and plans to respond to these types of events, which occur occasionally along our coastline, in a safe and coordinated way," she said.
Anyone seeing a shark or a swimmer in danger should call 000 or notify lifesavers if at a patrolled beach.
Swimmers are advised not to swim in places where human or animal waste enters the water, and not to remain in the water with bleeding wounds. They should keep away from large schools of fish, seals or other wildlife.
The latest sighting information is on the VicEmergency website and app.
For information on staying safe around sharks visit lsv.com.au/shark-safety online.
First published in the Southern Peninsula News – 17 January 2017