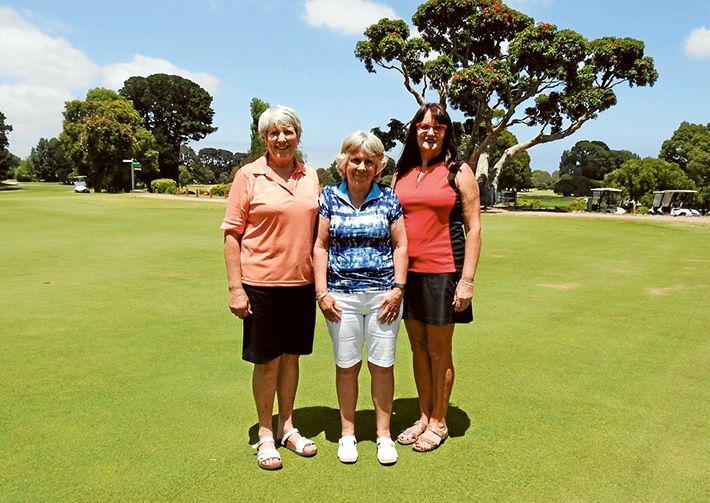 IN an amazing start to the year, three Rosebud Country Club players in the women's competition scored holes-in-one on the same hole on the same day.
Members Jan Brown, Narelle Colahan and guest Suzanne Lynch all "aced" the 14th hole on the club's south course, Tuesday 10 January.
"Holes-in-one on the golf course are rare, with the club seeing maybe a handful each year," marketing and membership manager Nicole Grace said.
"The probability of a hole-in-one for the average player is about 12,500:1. The chances of two people scoring an ace on the same hole on the same day are in the 17 million:1 range.
"Add in a third person hitting from the same tees, and the statistics are beyond belief."
First published in the Southern Peninsula News – 17 January 2017