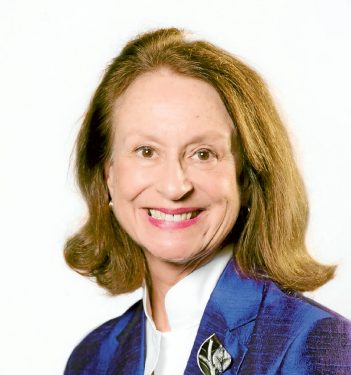 PENINSULA Health chairperson Nancy Hogan has been awarded Melbourne Rotary Club's 2016 Seniors Award for her contribution to the community, particularly aged care services.
"Ms Hogan exemplified all the qualities we were looking for," Robin Syme, who heads the club's nominations sub-committee, said.
"She is committed to making a difference to older people, presenting a positive view and purpose on growing older, and is also a role model and advocate for older people.
"After a successful career in aged care, Ms Hogan has, in her senior years, taken a very active role as a volunteer on not-for-profit boards, mentor for people seeking a career in aged care, speaker to local organisations and Probus clubs, and as a navigator to help people cope with the complexities of aged care."
Ms Hogan said she was thrilled to win this award "because it highlights the importance of participation in community activities by seniors".
Ms Hogan has been on the Peninsula Health board for 10 years and chairperson for the past five years.
"I am very proud of the almost $100 million in major building works, [as well as] the organisation's strong financial position and our commitment to person-centred care," Ms Hogan said.
Peninsula Health CEO Sue Williams said Ms Hogan "serves the community with enthusiasm and passion".
"Peninsula Health wouldn't be what it is today without Ms Hogan's skills and judgement. She has got to know many of our staff and volunteers personally, and this has been, and continues to be, one of her strengths."