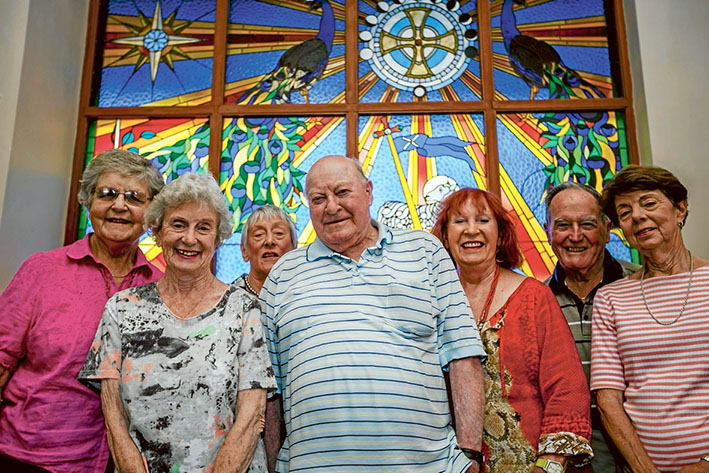 A RYE church will celebrate its 150th birthday with a special service, 10.30am, Sunday 5 February.
St Andrew's Anglican Church, in Lyons St, is classified by the National Trust.
The church, originally for lime burners, woodcutters and fishermen, has an interesting early history. The first building had wattle and daub walls smoothly plastered with lime.
As the first school in the district in 1855 – and known as Tootgarook Common School No. 623 – it was also used as a hall as well as a church from 1866.
Services were held fortnightly in summer and less frequently in winter, with the clergyman coming from Mornington by horse and gig.
Sorrento and Rye were part of the Mornington Readers' District under the patronage of the Church of England and the Presbyterian Pastoral Aid Society of Victoria.
Originally on Crown Land, the Government of Victoria granted the site to the Church of England. The original building was condemned in 1875 and the school was built opposite, with demolition of the old school taking place in 1881. The best of the limestone was reused and the rest – donated and carted by parishioners – came from around the district.
The first service in the new church was conducted by the Reverend Thomas Quentin in May 1882.
Presbyterians continued to use the new church until 1892 when they bought the site granted to them in 1866.
A hall built next to St Andrew's in 1960 helped cope with the larger summer congregations, and a kitchen was added in 1966. The church was extended in 1980, and in 2015 the parish centre was built, combining both the church and the hall.
The 150th anniversary service, in the Parish of St John's Sorrento and St Andrew's Rye, will be conducted by the Reverend Nicholas Wallace with guest Bishop Paul Barker of the Jumbunna Episcopate.
Reverend Wallace, who took over in May 2013, said it was a "privilege to continue the long line of vicars who have served such an amazing community."
All members and members of families who have been association with St Andrew's over the years, or those who are interested, are welcome to attend. A parish communion service will be followed by lunch and children's activities.
First published in the Southern Peninsula News – 24 January 2017