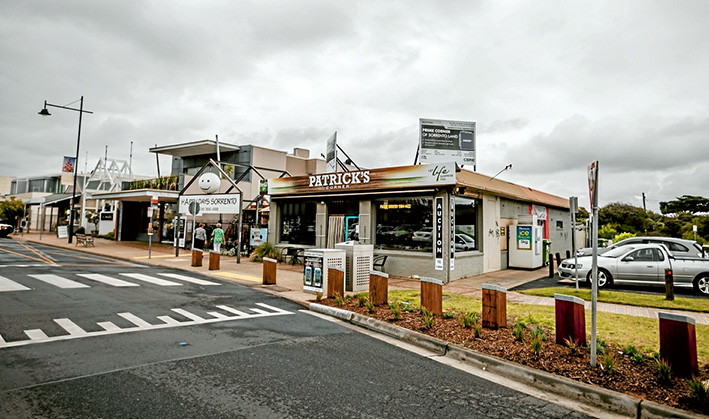 THE auction of two freestanding commercial buildings at 157-163 Ocean Beach Rd, Sorrento, is expected to confirm the strength of the peninsula's property market.
CBRE's Mark Wizel said the 554 square metre block, to be auctioned 12.30pm, Saturday 11 March, was expected to attract strong interest given its passing income, flexibility and position adjoining a council car park.
He said the site offered an opportunity for a mixed use development "in one of Victoria's strongest performing markets".
He described 2016 as a "hugely successful year" for the Mornington Peninsula's property market with "this momentum" expected to continue into 2017.
Mr Wizel referred to the sale last year of the Mitre 10 Hardware store at 80-90 Ocean Beach Rd for $11.465 million – reflecting a record price of nearly $4500 a square metre. The property was bought by a "prominent Melbourne based investor" for future development.
CBRE's Sandro Peluso said Sorrento had emerged as one of the state's strongest housing markets in recent years. "House prices in Sorrento have grown by 17.43 per cent in the past three years, underlining investor confidence in the stability and growth potential of the suburb."
Referring to the sale of the two commercial sites at 157-163 Ocean Beach Rd, he said: "Opportunities on this stretch of road don't come up regularly, especially with such outstanding street corner exposure, development potential and short term income security." The two businesses on the site, both on short-term leases, generate rental income of $105,105 a year.
First published in the Southern Peninsula News – 24 January 2017